Above: "Higher Places", oil painting by Rita Faye deLeon
WELCOME ARABIANS: registered purebred Arabians
ENDURANCE HORSES, TRAIL HORSES, and SPORT HORSES FOR SALE!
These are not just Arabian horses: they have been bred for several generations for the specific purpose of endurance, competitive trail riding, pleasure trail riding, and racing. They are bred for top quality in conformation, soundness, disposition and athletic ability. Welcome Arabian horses are in demand on on all levels: Local, National and International!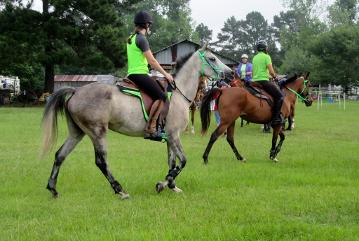 NEWS: WELCOME ARABIANS bred mares finished on top together in their first endurance ride! WMA FANTASTIC (by SAND TIKI SPECIAL) and WMA RIVERSONG (by THE KENTUCKIAN) went Second and First place: May 13, 2017 at The Last Hoorah ride! Then they went second and third place out of 42 riders at the Old Glory ride in the heat and humidity!
FUTURE WINNERS! Browse through these good endurance prospects and trail horses below
for sale at WELCOME ARABIANS RANCH!! Proven bloodlines, many already trained, reasonable prices!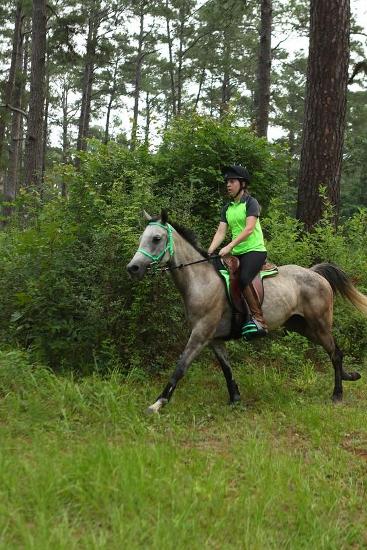 wma FANTASTIC: 6 year old 15 hand mare, sound, correct, and good disposition! She has finished 2nd and a third at her first two LD endurance rides with over 40 competitors! SOLD.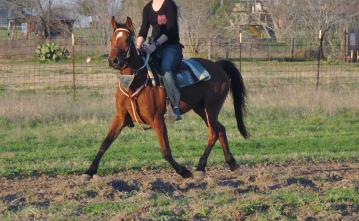 WMA TROPICANA: 7 year old mare went top ten in her first LD at Heart of the Hills! sound, sensible, and an athlete! Excellent recoveries, eats and drinks good on trail! FOR SALE!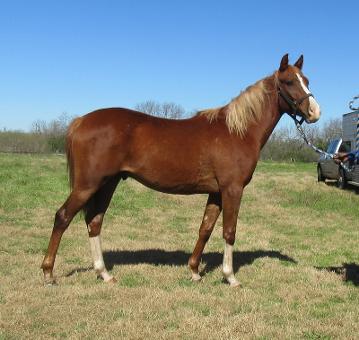 wma PRARIE FIRE: 2014 gelding by SAND TIKI SPECIAL out of MONARCH AH daughter!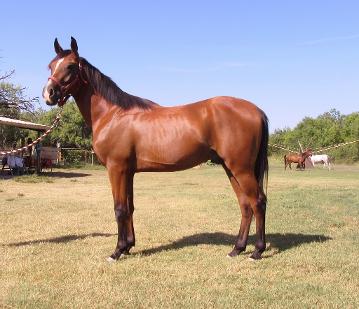 WMA ABLAZE: 4 year old gelding, trained, great for trails. The Kentuckian and Monarch ah bloodlines . for sale $3,500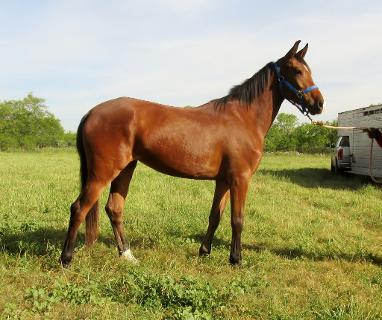 WMA FRANCHETTA: 2013 mare by THE KENTUCKIAN. 3/4 sister to endurance winner DESERT SAND! for sale. $5500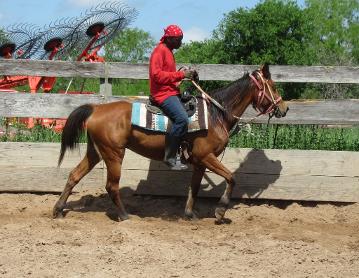 wma TROPICANA: By THE KENTUCKIAN, producer of many endurance winners! $5,500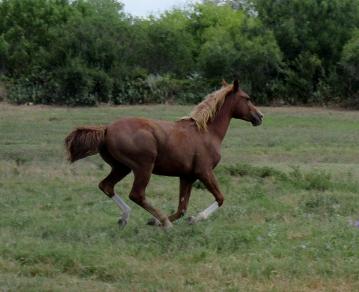 wma PRARIE FIRE:well started under saddle gelding! Excellent endurance prospect! He is smart, correct, and handsome! for sale $3800.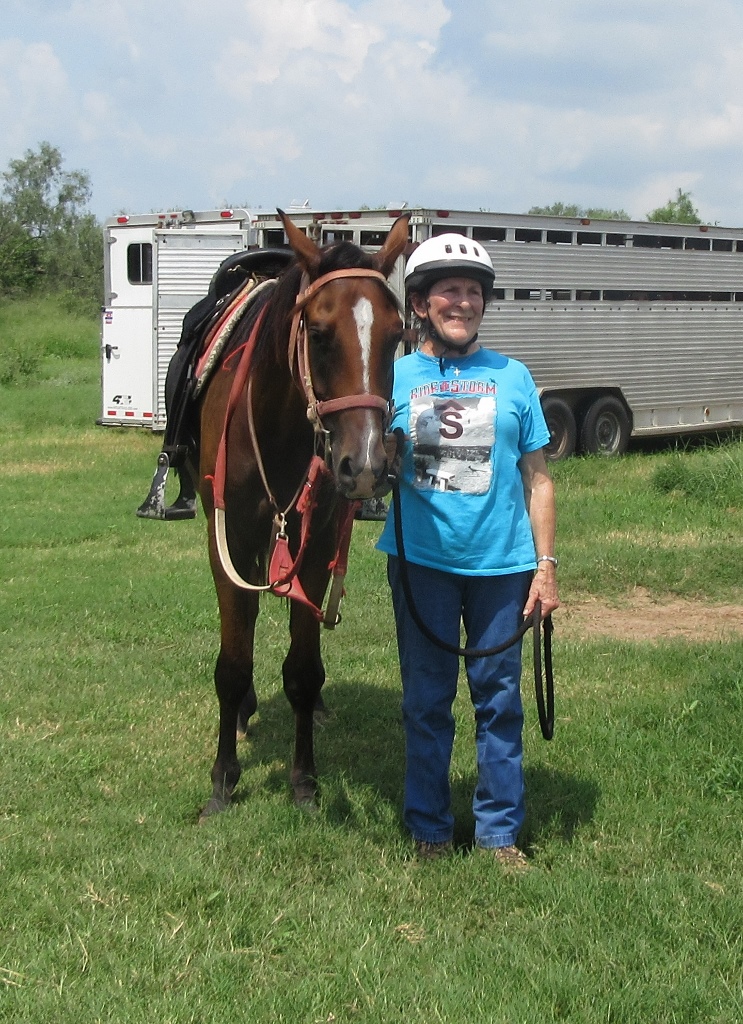 WMA ABLAZE: very gentle, sweet, easy going, good for lots of trail rides and pleasure!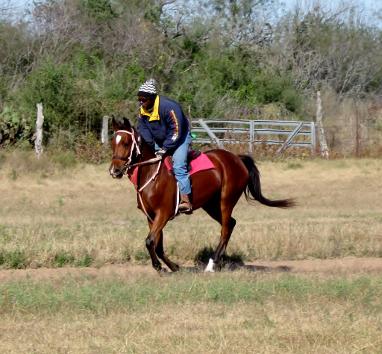 FRANCHETTA: Top level Endurance or Sporthorse prospect!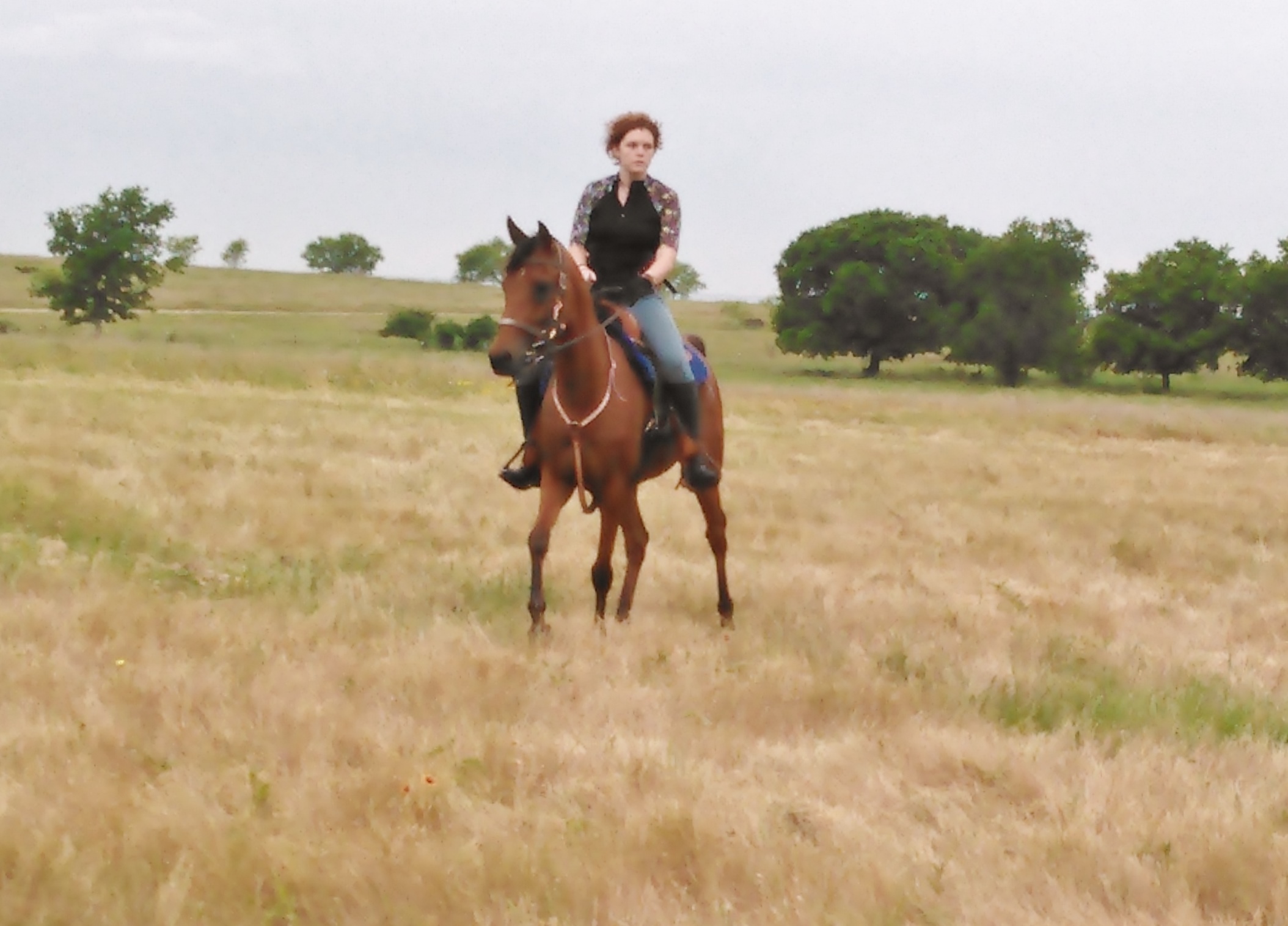 WESTERNS CHARM: 10 year old mare, easy to ride! Top ten at both 25 and fifty mile endurance rides! Pedigree of French (KONG) and MONARCH AH, $5,000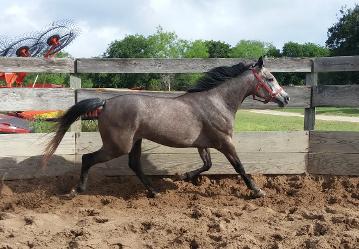 WMA FIRE OPAL: 2014 gray filly by SAND TIKI SPECIAL, out of Monarch ah daughter, top quality for race or endurance! for sale.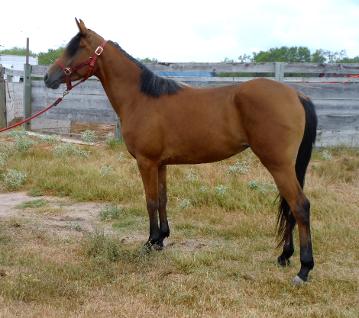 wma TROPICANA: Already a top ten, 2017 Heart of the Hills Endurance ride! 7 year old mare, trained, sound, easy to ride. $5500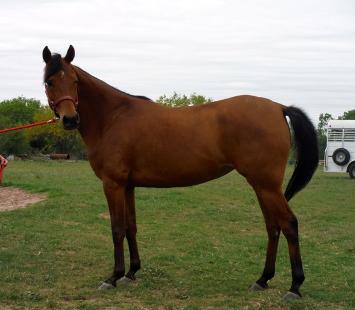 WESTERNS CHARM- 10 year old mare, has a top ten at Heart of the Hills 50 miles, and a top ten at the High Roller 25! is sound and loves the trails!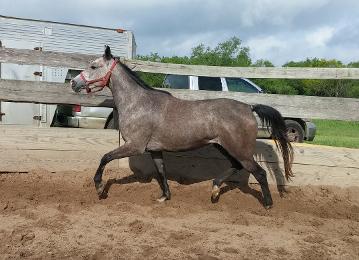 wma FIRE OPAL: really a good mover, good conformation and disposition, trained, likes the trails!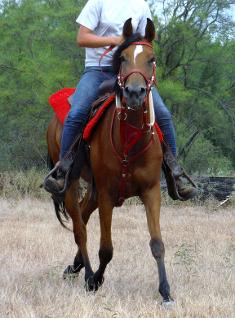 WMA TROPICANA: Ready for endurance!
by THE KENTUCKIAN out of pure Polish mare known to produce winning distance horses!
DONT GET LEFT BEHIND!! You don't have to have a great horse to enjoy endurance, but it gives you an edge when you want to win! Welcome Arabians has 30 years experience breeding endurance winners! A solid proven breeding program is important!
Our Proof below:
AERC DATA: WELCOME ARABIAN BRED ENDURANCE HORSES, FROM THE 1980'S TO THE PRESENT! Welcome Arabians has been breeding winners, best conditioned, FEI winners, and sound finishers, in the USA as well as Internationally! We have quite possibly bred more successful endurance horses than any one in the USA!
WMA FANTASTIC: 6 year old mare completed her first two LD's, placing 2nd and third (against 42 riders!)in THE LAST HOORAH and OLD GLORY, May 2017! She is sound, easy to ride. 15 hands, and for sale at Welcome Arabians!
WMA FLORES: first ride, first place! Congratulations Stacy Ellerbe for riding her to her win at OLD GLORY May 29, 2016!
SHE IS DOING WELL IN ENDURANCE COMPETITION IN THE MIDDLE EAST 2017!
WMA TROPICANA: FIRST ENDURANCE RIDE, TOP TEN AT HEART OF THE HiLLS, FEB 2017! FOR SALE AT WELCOME ARABIANS!
WMA RIVERSONG: A first place and a second place in her first two LDs for herself and her owner in May 2017!
WMA FANCY FAYE: 2016, two rides: second place at OLD GLORY ride, and top ten at THE LAST HOORAH! she is by THE KENTUCKIAN, out of a WIKING daughter. exported to the middle East for more endurance racing!
WMA DESERT SAND: MARCH 2016 FIRST PLACE in Florida 60 mile Endurance ride with CODY BOYD! Desert Storm is by THE KENTUCKIAN, out of a Monarch daughter, typical of many of Welcome Arabians winners! Now being exported to the Middle East for more endurance!
wma SPECIAL ROSE: first LD, top ten out of 42 riders at Old Glory 2017! For sale at Welcome Arabians!
WMA DESERT RAIN: 2017, 1 ride, one completion in california: ready for the next one!
WESTERNS CHARM; 2016 finished top ten out of 65 riders in the HIGH ROLLER 25 miler, the first endurance ride for her and her rider! Her second ride was March 2016 at Heart of the HIlls endurance ride, where she again went top ten, this time in the fifty miler! for sale at Welcome Arabians
wma FIRELIGHT: 2016 ran the Indian Springs New Mexico 30 miler and took third over very rocky and technical terrain, earning her first FEI star, after finishing in the top ten several times in 2015. took first place and Best conditioned in June 2016 at the Wild West Pioneer ride in California for new owner! 7 rides, 7 completions, one win, 2 Best Conditioned!
WMA BURNING FIRE: 2017 FIRE earned her second FEI STAR, finished third in tough Northwest 75 miler. First place and best condition 2016 at Indian Springs Endurance, Then ran second place to her sister, and High Vet score at the Wild West Pioneer ride in California! September 2016 she has ran second in the New Mexico FEI ride! Congratulations to her owner: Catfish Moe! 13 rides, 4 B/C's, 3 firsts 2 seconds many top tens!
WMA STEADFAST: 16 rides, 14 completions, 4 BEST CONDITION, 12 top ten, a first and 3 second places!
wma GLORY BOUND: first ride 2017 at GREENWAY GETAWAY! Lisanne says: "She was perfect!"
wma BALLERINA: Darlene Batson reports that she and Ballerina successfully completed their first two endurance rides (2016) in Alabama, "Ballerina is my dream horse, a gift from the Lord! Thank you Rita"!
WMA SEA WALKER (Chunky Monkey) took B/C at his first 50 miler 2015. Susan Summers says he is turning out to be "good minded and talented!" He took 5th in the 50 miler Milwaukee Rail Trail ride, fall 2015 with Kendal Ingraham. 2016 won 80 miler, and tied for best condition with Susan Summers. Three B/C's and a first!
WMA ROSEMARY SPICE: Three rides, three completions with one first place!
WMA THE CALL: Placed second in his first LD, July 19th, 2015! Successfully completed his first 50, fall 2015, and still going! "He is fantastic I love my boy!" says Jamie Hughes from Oregon.
OH SUSANNA: Endurance champion! Peach has been winning Endurance Races in the Northwest since 2011, after having a very successful racing career! Recently, fall 2015-winter 2016, she took five first place wins and best conditioned for Dennis Summers!
wma
SANDPIPER: First place 2014: Continued Success at endurance in THAILAND, Her owner Wooti plans to go to 120K, FEI in the future!
wma SHADRACH: 36 RIDES, 35 COMPLETIONS AND 5 B/C'S!
wma PROCLAIM: 28 rides, 28 completions, 2 Best Condition, 22 top tens.
wma NEWEST STYLE: 2014 winner of FEI 80 k and two FEI 120k rides in Oaxaca, Mexico, best conditioned, for owners Bobby Ortiz and Mary Jane! Qualified for the pan-am endurance competition in the US!
wma LOVES BANNER: 7 rides, 7 completions, 4 B/C's, a first, a seconds, and 2 thirds, for Marilyne in New Mexico!
WMA ALOOF: 17 rides, 2 B/c's and 7 top tens!
FERNANDEZ: won his first endurance race at PUEBLA. His second win and best condition was a 60km National ride near OAXACA, MEXICO
WMA OVERBOARD: consistent winner and Best Conditioned awards 18 RIDES, 10 FIRST PLACES, FEI 1 STAR, 2 STAR, AND THIRD PLACE, dominating his division in the midwest for Julie Jackson!
wma RADIANCE: "Cinco" : 2011-2014: 8 rides, 6 firsts and 5 best conditioned, one second place: at 50, 75, 80, and 100 miles! A Northwest Champion endurance mare after being a racetrack winner!
wma ZEBULON : 2009 and 20:10, 2011 National Champion endurance horse of Mexico, winning over many miles of rugged terrain, mostly in Southern Mexico.
WMA LIGHTFOOT; Another racetrack winner,was successfully competing in Endurance in THE CENTRAL REGION. HE was IAHA NATIONAL CHAMPION, AND completed 3025 miles endurance miles, 90 races, including a 2nd and a third in 100 milers. He has 7 wins and 39 top 5's which included many second places, many awards, including IAHA National Champion Endurance horse!
WMA GODSPEED: Sired by THE KENTUCKIAN completed her first 50 mile ride to the complete happiness of her owner near San Antonio Texas!
WMA LA PRINCESSA: 25 rides, 5 top tens, FEI 1 star and 2 star, completed the Biltmore Challenge!
WMA CHALLENGE; After racing at Los Alamitos , he competed successfully in endurance for 6 years, completing 1405 miles and 28 rides with several wins and top 5's. He completed 150 miles in 3 days, taking third, third, then a win at the Death Valley ride.
wma RENEGADE: 24 rides, 24 completions, including five 100 milers, and placed 19th in the TEVIS CUP!
wma RUTH: 10 rides, 9 completions, 9 top tens and a first for Jim in Colorado!
wma SAMUEL: Competed for 8 years, Completing 4760 miles and 96 rides!! He had 7 wins, 15 seconds, and nearly all others were in the top 10, receiving many awards--AND he is barely 14 hands tall! Congratulations Sherrie Reimer of Texas!
wma salvation: 29 rides 27 completions, 6 top tens. completed National champion ride.
wma RATTLER, "RIO": cover horse for ARABIANS magazine, featuring the Canadian Champion endurance ride in 2008! He completed 1430 miles, 43 races over 9 years. He won 19 of these races, and placed second 11 times, 9 best conditioned awards in the Central region.
wma THE CALL: 5 RIDES, 5 COMPLETIONS, one second place, in Oregon.
wma SILVER SWORD: 7 rides, 7 completions in the midwest , after winning on the racetrack!
wma BURN BAN: 6 rides 6 completions with junior rider.
WMA SHEKINAH: 14 completions 5 top tens and and one win.
WMA NIGHTBURN" 7 rides, 7 completions and a second place in 2016.
WMA PASTELLA: 5 RIDES, 5 COMPLETIONS, AND A FIRST PLACE IN COMPETITIVE TRAIL 50, riding out of Arizoona!
wma La Pluma competed successsfully in FEI Interational competition!
WMA HOLY FIRE: race track winner, then endurance: 20 rides, 19 completions, from Michigan to California!
WMA ALOOF: He competed for 8 years in endurance after winning on the racetrack. 17 rides, 8 in the top ten, and two b/c's.
WMA CISGO: Competed in 1405 miles, ten rides with 9 completions for his novice rider.
WMA DRAGONFLY: Ran ten rides, completed 8, all top 15.
WMA ZACCHAEUS: many times winner and runner up on the flat tracks, he competed endurance for 5 more years and 780 miles.
WMA WMA ELECT: 500 miles in endurance, completing 11 rides, all but one in the top ten.
WMA KOREM: 10 rides, 9 completions, 6 top tens.
WMA KORINA: Ten rides, 9 completions, 6 top tens, TWO BEST CONDITIONS..
WMA CALGARY: 275 miles 5 rides, 4 completed,4 top tens, one 100 miler.
wma THE ROCK: 21 completions 4 top tens.
wma AFTERBURNER: 8 completions, 4 top tens.
and many more!