WELCOME TO OUR SITE! NEW UPDATED PICTURES OF 2023 FOALS!
check out our news below! Arabian horses for sale! Click on boxes to go to the page of your choice! contact us: ritaandlarrydeleon@gmailcom
or welcomearabiansranch@gmail.com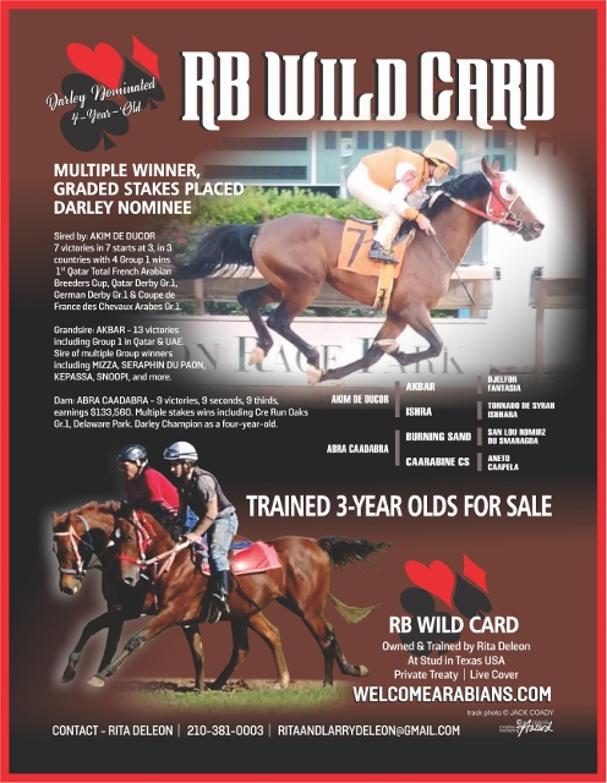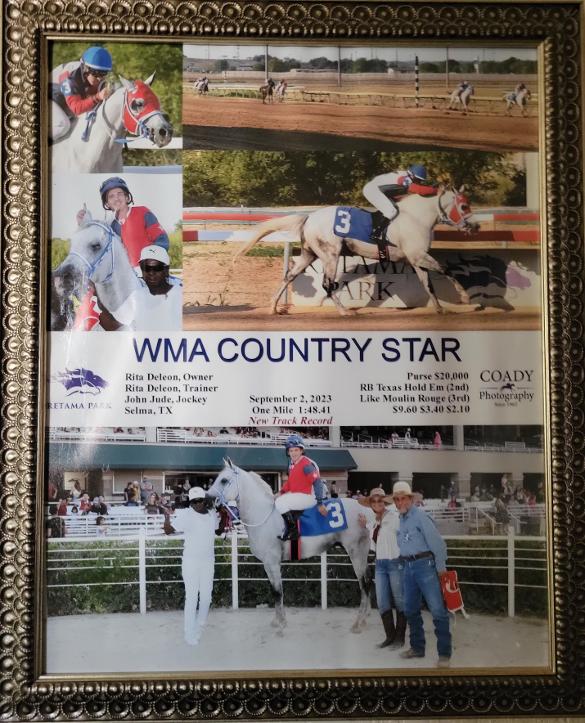 NEW TRACK RECORD FOR MILE AND 1 /16! 3 WINS IN A ROW! 4 YEAR OLD STALLION WMA COUNTRY STAR, BY KASIH (AMER)! NOT FOR SALE. BRED, RAISED, AND TRAINED BY WELCOME ARABIANS.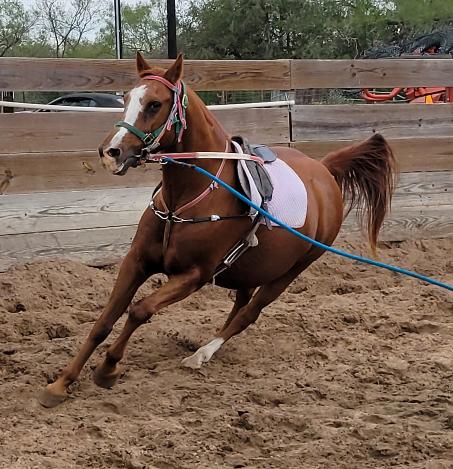 WMA PEACEMAKER: 12 year old big well trained gelding! Top ten endurance potential! for sale
This website is updated on a regular basis! Email: welcomearabiansranch.com OR ritaandlarrydeleon@gmail.com WHATSUP OR phone (210) 381-0003 Rita DeLeon, OR COME VISIT US NEARF SAN ANTONIO TEXAS!
FAIR TRACE CS: 2012 Daughter of AKIM DE DUCOR, French race champion and producr of both race and endurance winners. Her dam side is the legendary Kontiki line. She is an excellent producer, now in foal to RB Wild Card. texas accredited broodmare for racing foals! For Sale.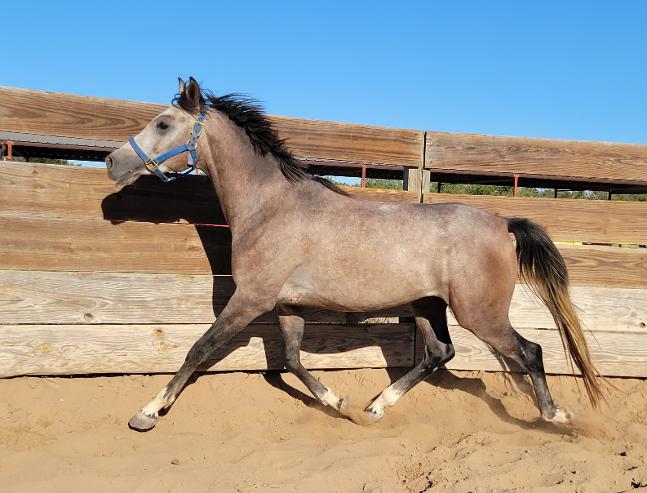 WMA YOSEMITE: 2021 COLT BY RB WILD CARD X DOUBLE BURNING SAND MARE. IN RACE TRAINING, for sale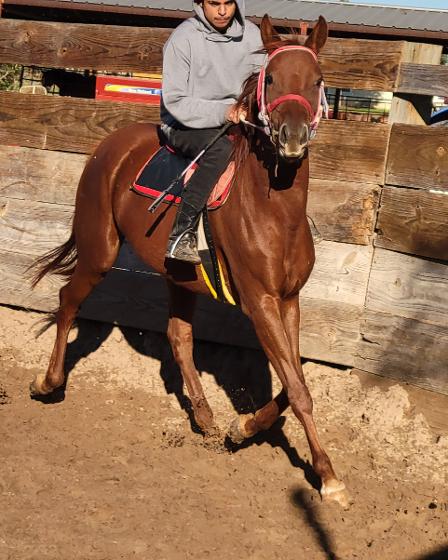 SEE OUR RACING PAGE! FOR SALE: 2021 FILLY BY MULTIPLE RACE WINNER RB WILD CARD out of SHES THE ONE, A 6 TIMES RACE WINNING MARE! TEXAS ACCREDITED and FOR SALE~ALSOAVAILABLAE ON OUR RACING PARTNERSHIP PROGRAM.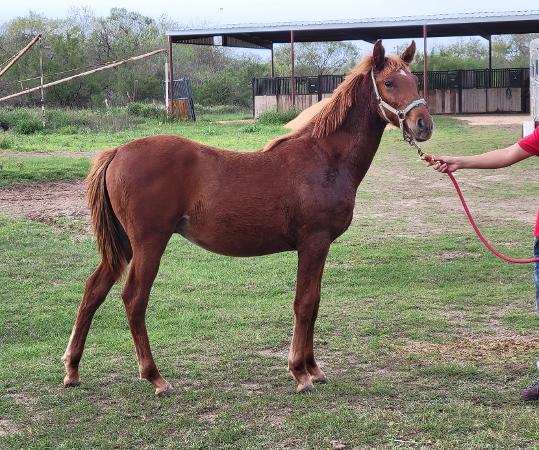 WMA RED WINGS: 2023 COLT BY RB RATH X KADODR DE BLAZIET DTR X JESSYS PRINCESS(Stakes winner) FOR SALE.