About Us / WELCOME ARABIANS near SAN ANTONIO TEXAS!!
LARRY AND RITA DELEON, OWNERS
SEE OUR "CONTACT US" PAGE FOR MAP AND ADDRESS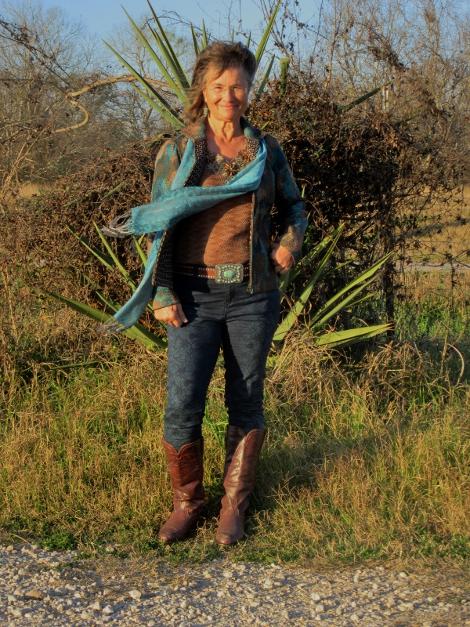 WELCOME FROM RITA DELEON! Scroll down for more about Welcome Arabians ranch!
Rita and Larry deLeon, owners of Welcome Arabians ranch, at the Darley awards, 2022.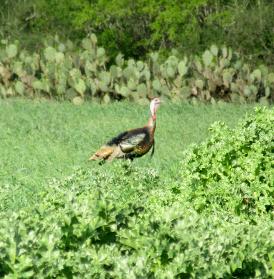 Wild turkeys share the pastures with the horses!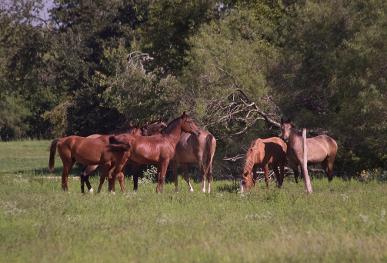 Yearling colts enjoying our big green pastures! Plenty of green grrass and room to run helps them to grow up big and strong!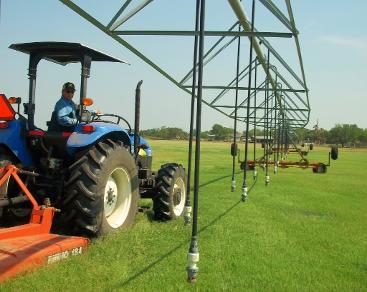 Larry and his irrigation system! What a blessing in the hot Texas summers!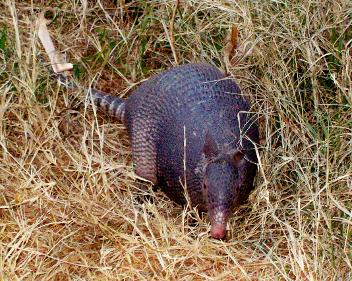 Texas Armadillo! This little fellow below showed up and stayed around the house for about a week! I even touched him once!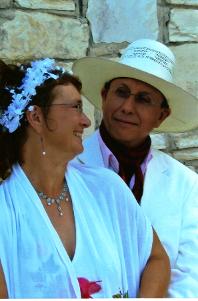 Rita and Larry DeLeon were married in 2008, completing a great partnership! We are Christians, and thank the Lord for blessing us with this beautiful ranch and animals.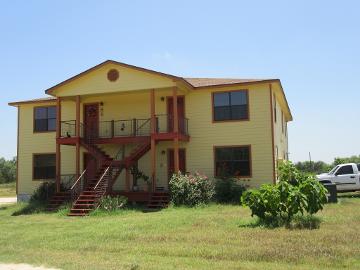 " WELCOME TO WELCOME ARABIANS RANCH!! GIVE US CALL AND COME SEE THE HORSES! YOU MIGHT EVEN BE ABLE TO JOIN US IN A SOUTH TEXAS BARBEQUE!!" LARRY AND RITA DELEON
HISTORY OF WELCOME ARABIANS RANCH:
scroll down for about us now!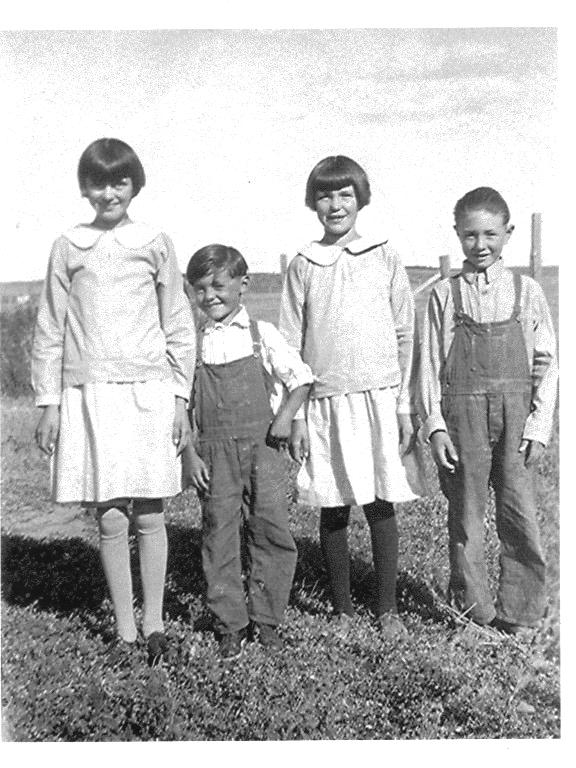 Left photo: from small beginnings!! Frank Cunningham , far right, and his brothers and sisters taken about 1930. Frank was an epitome of the American dream, as he started out poor after his father died when Frank was 8, but had a Bible believing mother whose faith brought them through. Frank became a successful businessman and rancher, and passed that on to his daughter. Along with faith in our Lord, It took the support of both Frank and his wife Lorraine to establish Welcome Arabians, along with help from many others along the way. including Ritas son Obadiah. Rita and her husband Larry now run the ranch.
WELCOME ARABIANS was started by Frank and Lorraine Cunningham and their daughter Rita, in Montana in the 1980's. Commencing with show horses, they won many halter championships. They then progressed to race horses, moving the ranch to Texas in order to have year around racing and better weather to raise foals! Ritas son Obie was always a help and inspiration until he moved back to Montana and is raising a wonderful family including his wife Megan and their two sons, Isaiah and Noah. Now Frank and Lorraine havepassed on, but Rita's husband Larry deLeon, runs the pastures, tractors, fences and hayfield, while Rita still is in charge of the horses. She was number one arabian race trainer in the USA for two months in 1992, and has trained hundreds of Arabians to race wins, both WMA bred horses and others for clients. They have sold and exported winning race and endurance horses to the Middle East, Poland, Italy, Costa Rica, Libya, Thailand, Mexico, Canada, as well as to all parts of the USA!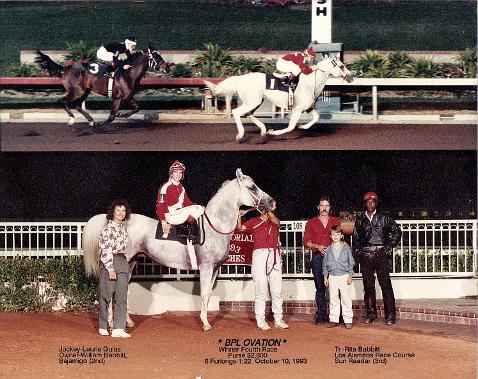 One of our foundation sires back in the 1980's was BPL OVATION, sired by the great Polish sire BANDOS, and outof the $90,000 mare JANO. Welcome Arabians showed Ovation to several halter Championships before making him a race winner at Los Alamitos! Ovation is the grandsire of our broodmare wma FLORA.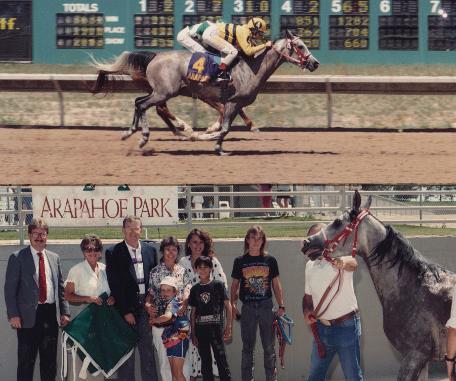 WMA RACHAEL WINNER OF the FIRECRACKER FUTURITY and of the ARC JUVENILE mile, 1992, she was bred, raised, and trained by Welcome Arabians--check out Obie, center, in front of Rita: he wasn't letting go of that trophy! RACHAEL won over $80,000 before being sold to the Middle East, where she won again! Her filly later sold in the ASCOT sale in England and was commented on as being "the best bred filly in the sale".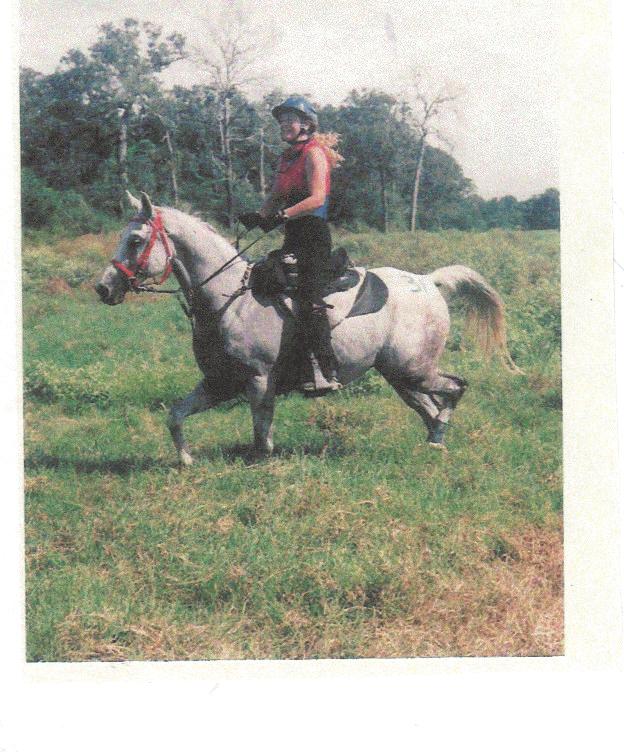 (above photo) WMA RATTLER, alias "RIO" sired by WMA PRIZTIN, and bred by Welcome Arabians, ridden by Donna Murphy: one of the winningest horses on the Central Region Endurance Circuit! He was the cover horse for Arabians magazines coverage of the Canadian National Champion Endurance race! Donna now rides a granddaughter of wma PRIZTIN!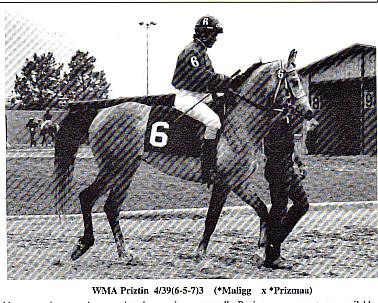 Our next sire was wma PRIZTIN, by *Maligg, whom we raced in many states and Canada, winning the open mile and 1/8 stakes at Arapahoe Park, and running second in the 1 5/8 mile stakes at Hollywood Park, California and setting a record for a mile in Canada! We have his great granddaughter, wmaTRUE LOVE gettting ready to race in 2019!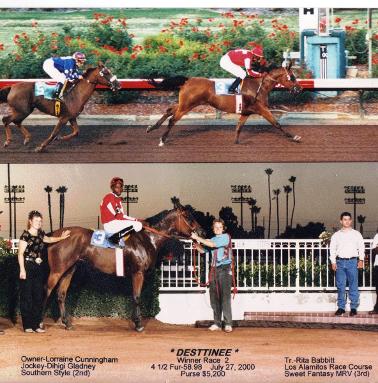 DESTTINEE: twice winner in Los Alamitos before gaining the title of Texas three year old filly of the year. Desttinee, pure polish, sired by Monarch ah, is dam of winning endurance horse wma Cowboy in 2019. Welcome Arabians raced many sons and daughters of MONARCH AH and WIKIING to many wins in the late 1900's and early 2000'ds.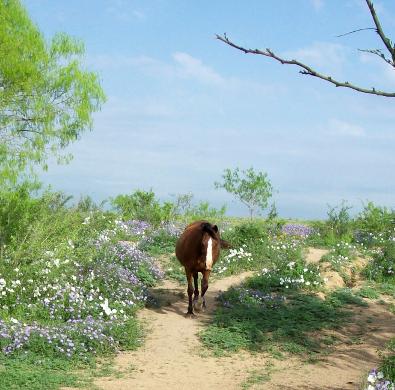 Welcome Arabians ranch consists of 160 acres where the horses are raised naturally with lots of room to run and graze! (above photo: broodmare and former stakes winner, SCARLET MRV by Monarch ah.), dam of race winner, exported, WMA RED PEPPER.