Want a beautiful new foal? We have the factory right here FOR SALE AT SALE PRICES!

Broodmares AND FOALS FOR SALE:
TO CONTACT US, EMAIL:
ritaandlarrydeleon@gmail.com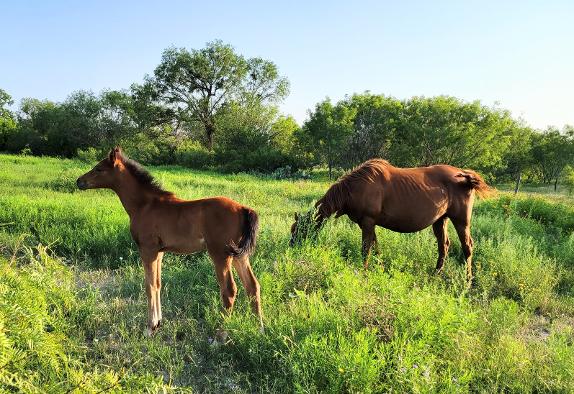 WMA SWEET KAROLINE: 2023 FILLY and her dam, TRU KAOLINA, FOR SALE.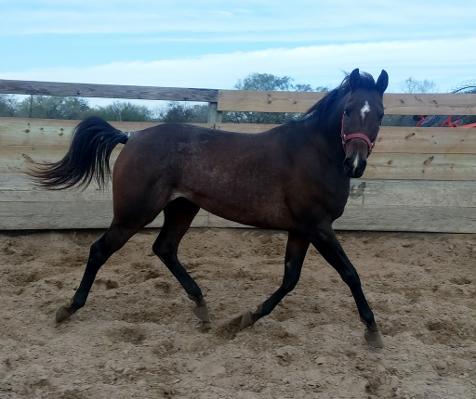 WMA OLIVIA: 8 year old mare, by SAND TIKI SPECIAL, 2023 filly and bred back to RB WILD CARD. broke and sound. FOR SALE.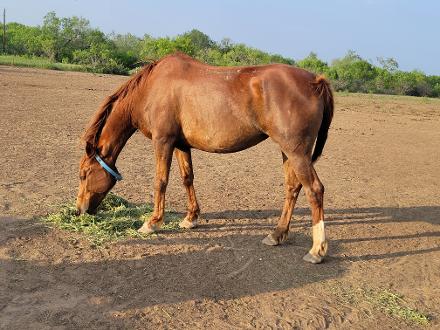 FAIR TRADE CS: SIRED BY AKIM DE DUCOR (FRANCE): Excellent production record, conceives with frozen semen or natural service. In foal to HIGHH ORBIT (Burning Sand)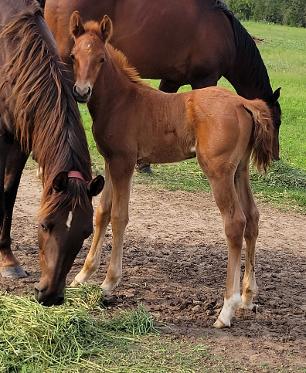 vvazs MADJIC GIRL: MADJANI X JESSYS PRINCESS (STAKES WINNER). 2023 COLT BY RB WILD CARD. She is gentle and well broke, texas accredited.
for more information, email:
ritaandlarrydeleon@gmail.com
NEW !! BROODMARE SALE LIST: our list of broodmares for sale below: see photos below:
These excellent producing mares are for sale, most bred to RB WILD CARD. All are Texas accredited. group purchase discounts available.
1. FAIR TRADE CS: BY AKIM DE DUCOR, GOOD PRODUCER WITH FROZEN SEMEN OR NATURAL COVER. IN FOAL TO HIGHH ORBIT BY BURNIING SAND.
2. AA SPEEDBALL, By Burning Sand, race winner,2023 colt RB RATH for her first foal. 3. TRU KAOLINA: by Kaolino, a race winner herself, had 2023 filly by WILD CARD, BEING bred back to him. .............................................................
4. VAZS MADJIC VAZS MAGIC GIRL: by MADJANI out Jessys Princess,( Multiple stakes winner by BURNING SAND). 2023 COLT by Wild Card.................................
5. WMA OLIVIA: BY SAND TIKI SPECIAL out of race winning mare. young mare with quality foals and good production record! 2023 filly by rb Wild Card and being bred back. She is also gentle and trained, can be used for riding or endurance. age 8.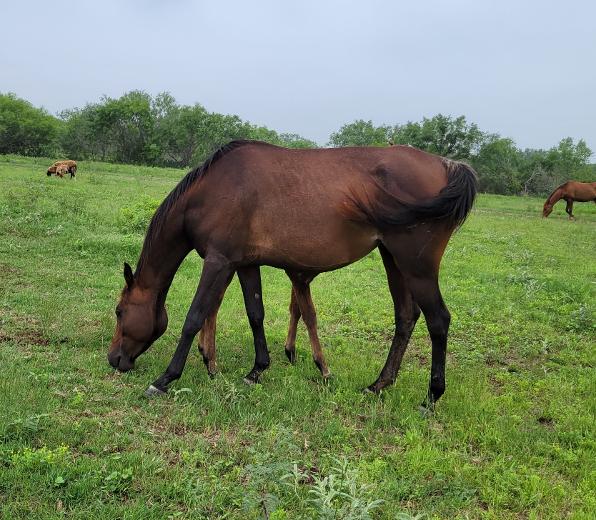 WMA OLIVIA: by SAND TIKI SPECIAL (BURNING SAND ) YOUNG BROODMARE producing excellent foals. 2023 filly by RB WILD CARD. FOR SALE.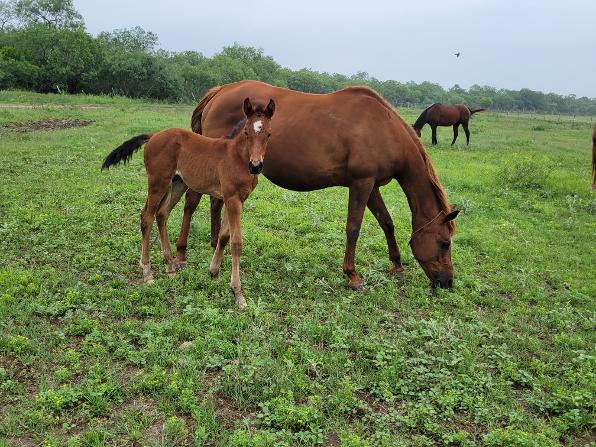 TRU KAOLINA: BY KAOLINO (DORMANE) AND HER 2023 FILLY BY WILD CARD.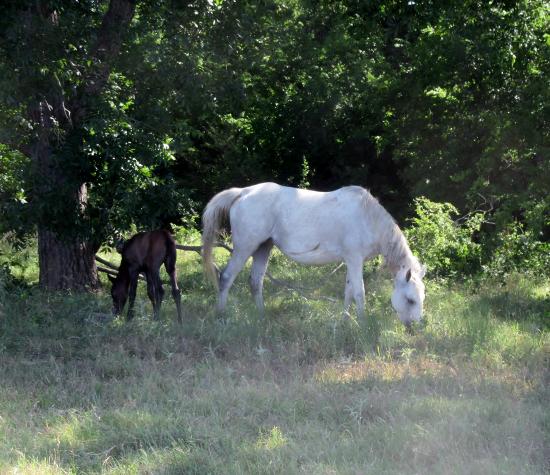 PIN UP CS: BY NORPHE (DORMANE) has 2023 colt by WILD CARD and bred back.