above photo is WMA SOLOMANS SONG winning at Los Alamitos racetrack! She as also stakes placed later in Texas! We have offspring from her for sale now!
SCROLL DOWN BELOW TO VIEW SOME OF OUR SPECIAL WIN PHOTOS!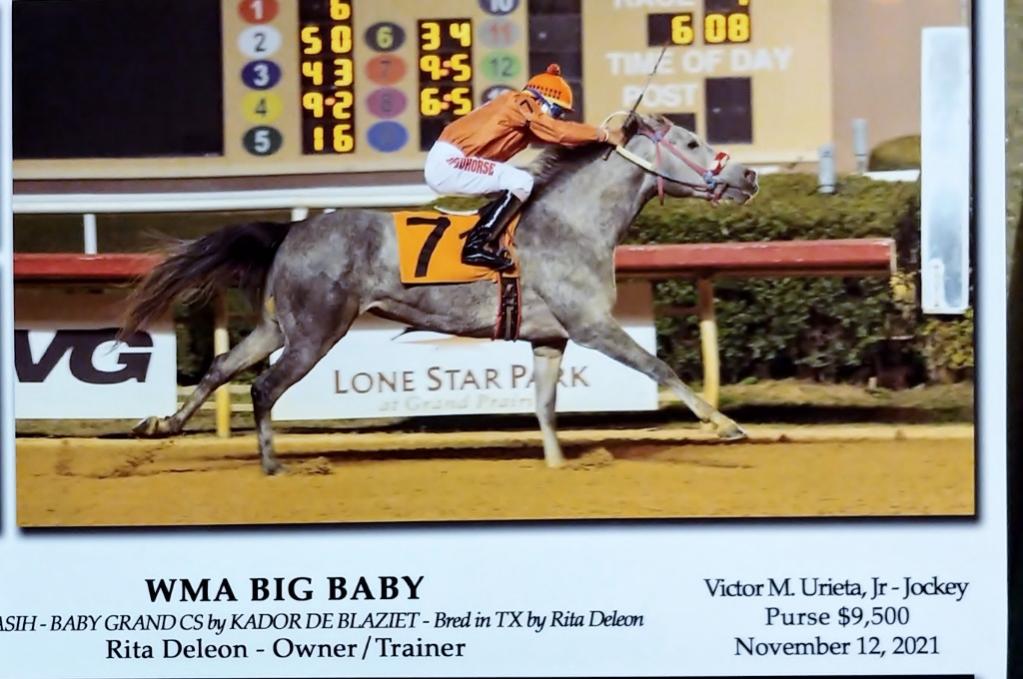 WMA BIG BABY on her winning streak at Lone Star Park 2021 for Welcome Arabians! Bred, raised and trained by Rita deLeon and
THE WELCOME ARABIANS RANCH TEAM! We Praise the Lord for her success, as now she is nominated for a Darley award!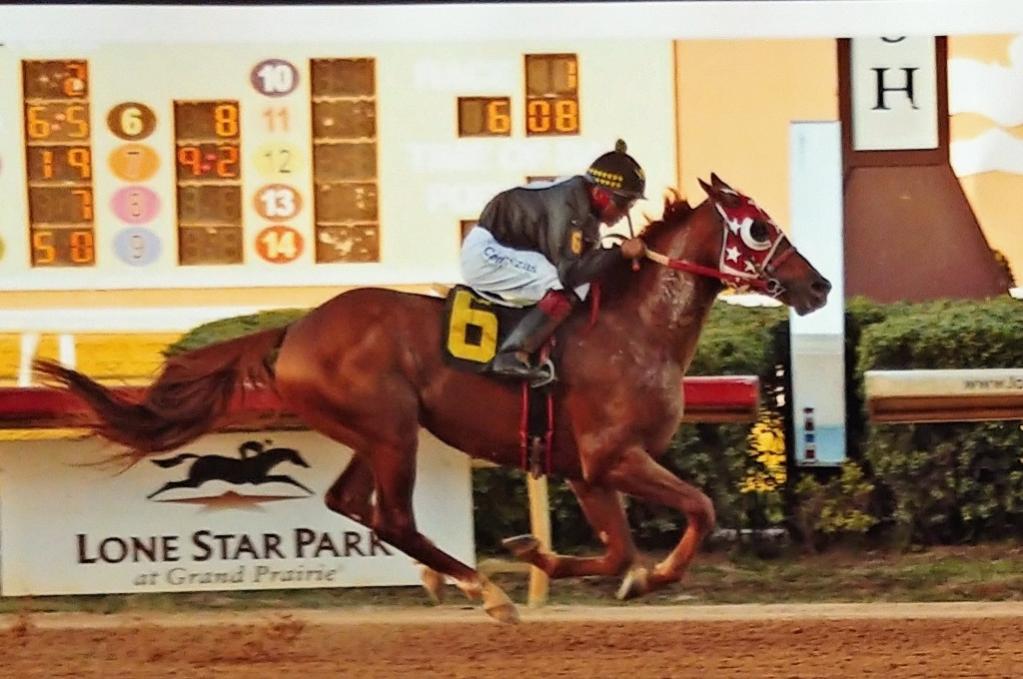 RB RATH: Winner of the WATHBA CUP IN LONE STAR PARK 2021!! Trained by Rita deLeon and owned by Welcome Arabians Ranch.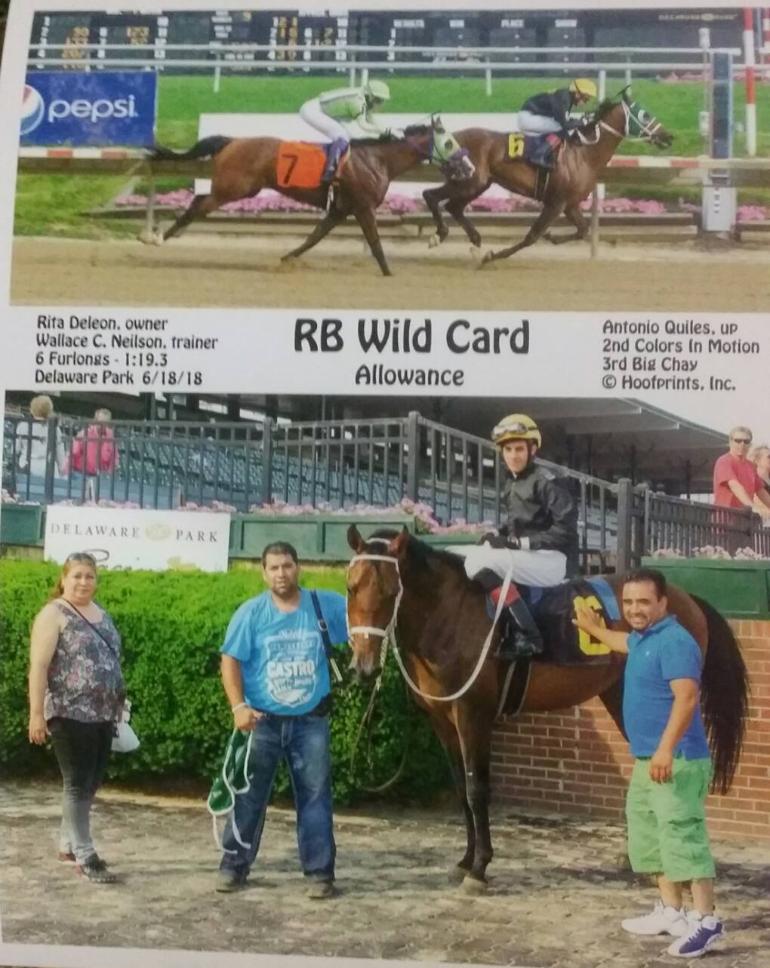 RB WILD CARD: owned by Welcome Arabians, Wild Card ran a very fast time to win in Delaware summer 2018! sired by the French champion and sire of champions, AKIM DU DECOR, and out of an American bred Burning Sand daughter. A future sire for Welcome Arabians!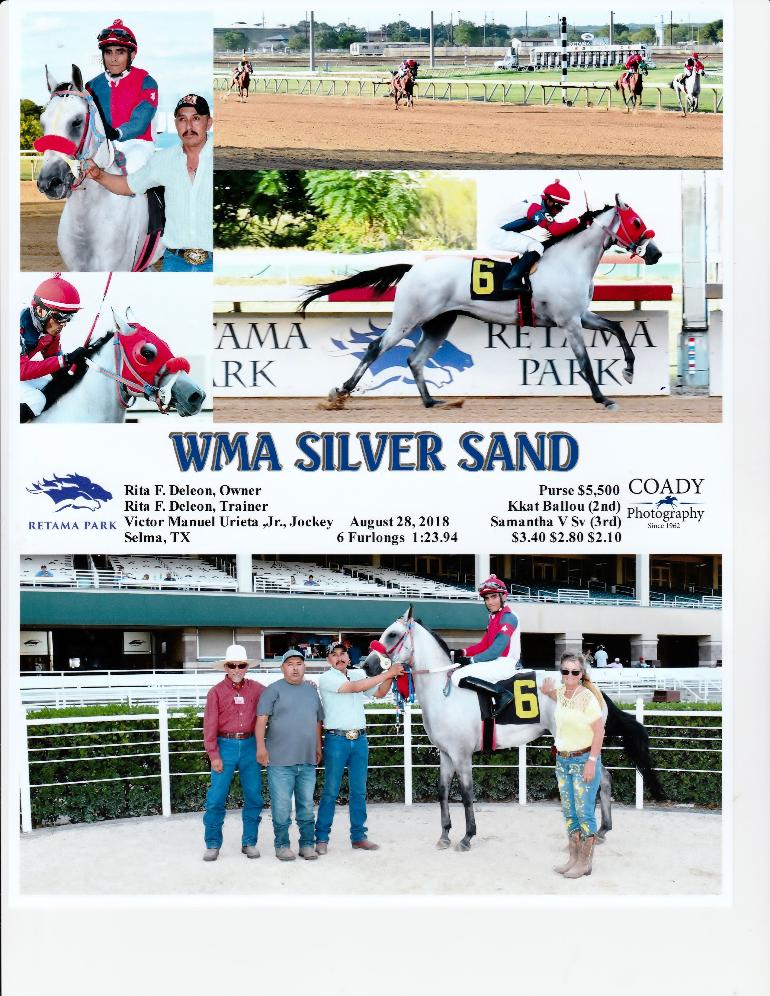 WMA SILVER SAND: by SAND TIKI SPECIAL (BURNING SAND), out of wma SOLOMANS SONG (top of page), 2018 winner and 3 second places in Delaware and Texas as a 3 year old! He carries 4 generations of Welcome Arabians breeding program!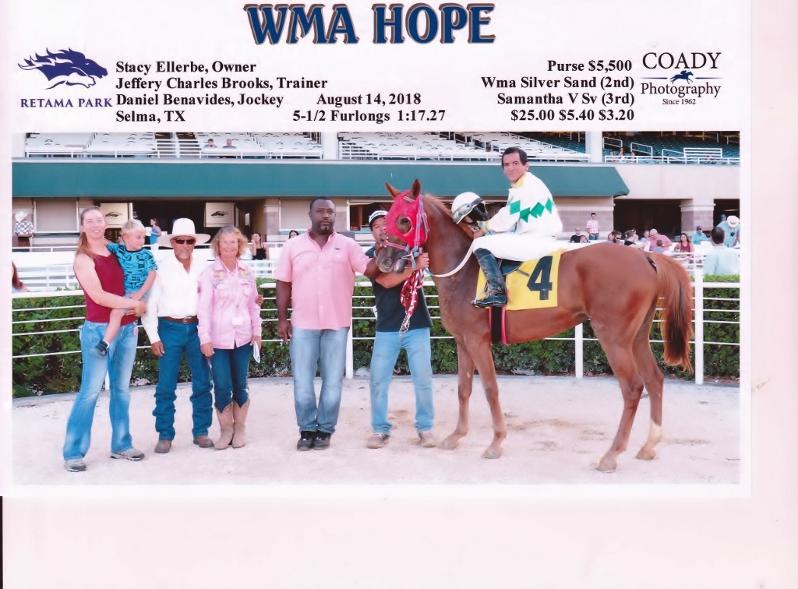 WMA HOPE: 2018 Race winner, and second place in the Texas Oaks at a mile at age 3! She is bred and owned by Welcome Arabians. Sire: NORPHE (by Dormane), dam by Burning Sand. In contention for a Darley nomination 2018!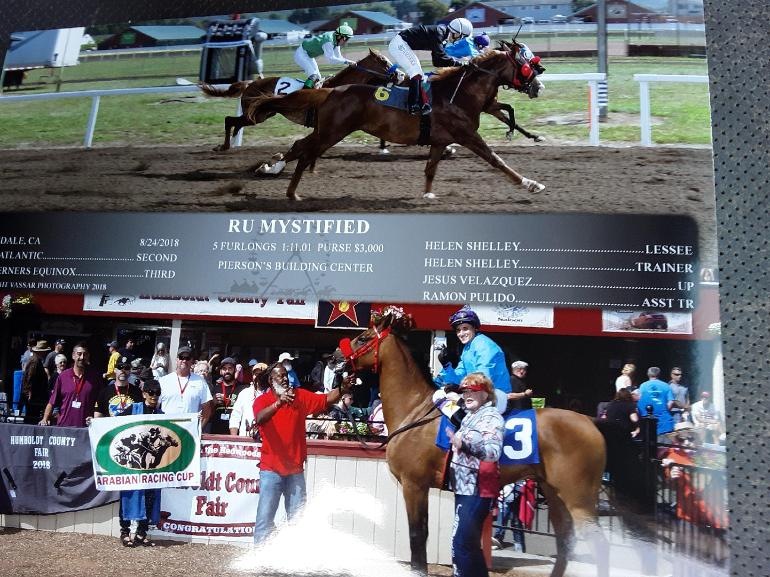 summer 2018! wma ATLANTIC number 6 in this photo, finished second by a hair to RU MYSTIFIED #3. Then he went to Texas and finished another 2nd place! ATLANTIC is bred and owned by Welcome Arabians, sire: Sand Tiki Special, Dam:Atlantise (by Baco du Cassou). The winner, #3 is out of a mare bred by Welcome Arabians!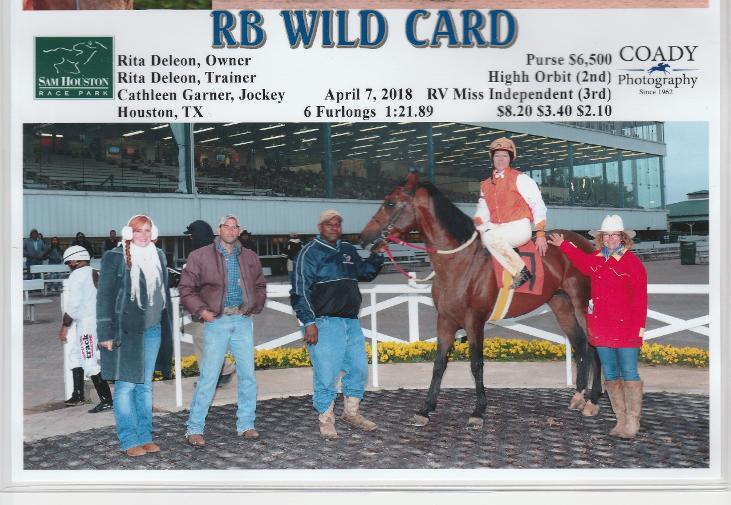 RB WILD CARD: winner in Houston spring of 2018! owned and trained by Rita deLeon of Welcome Arabians!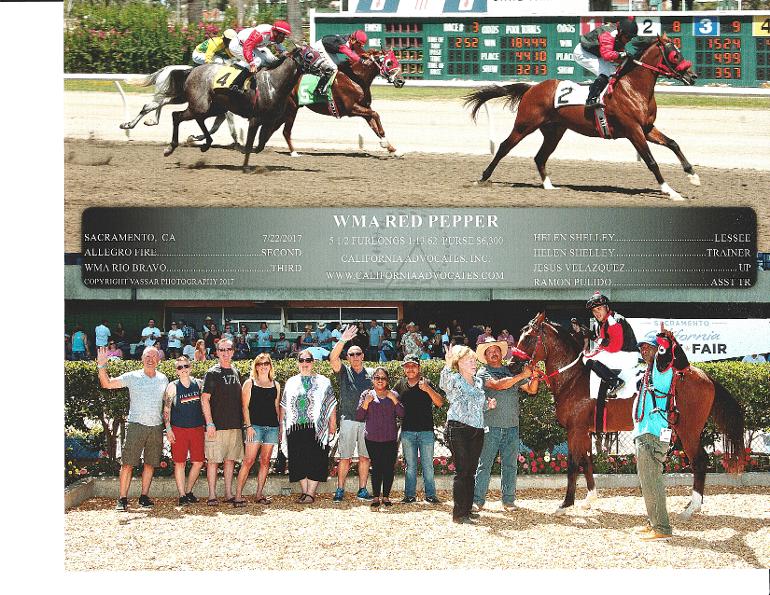 WMA RED PEPPER: 2017 winner in California, second place in Texas, then sold overseas! He is by MOULIN ROUGE, out of Welcome Arabians stakes winning mare SCARLET MRV! Third place horse in this photo is WMA RIO BRAVO, also bred by WELCOME ARABIANS. Red Pepper went Texas 3 year old colt of the year, and Wlcome Arabians was awarded Texas breeder of the year 2017!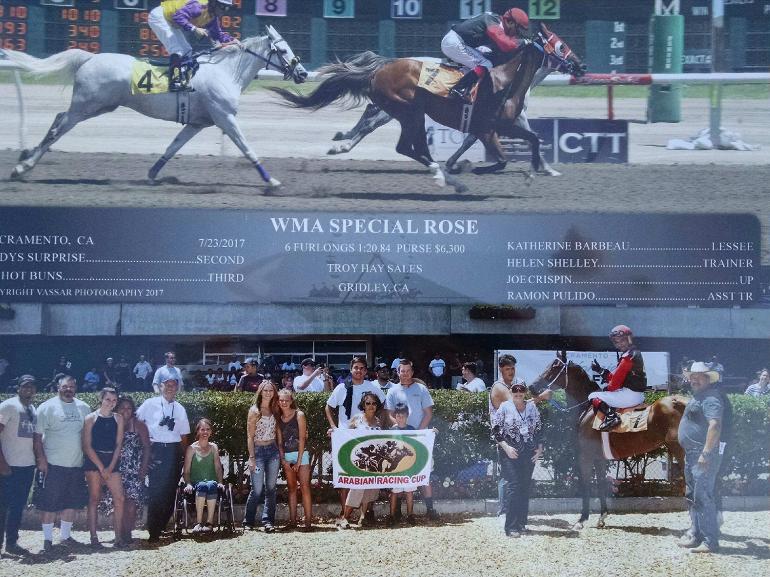 WMA SPECIAL ROSE: third win in California 2017! Fast speed of 120.8 for 6 furlongs! She was later awarded Calfornia 4 year old filly of year 2017! by SAND TIKI SPECIAL out of Monarch ah daughter.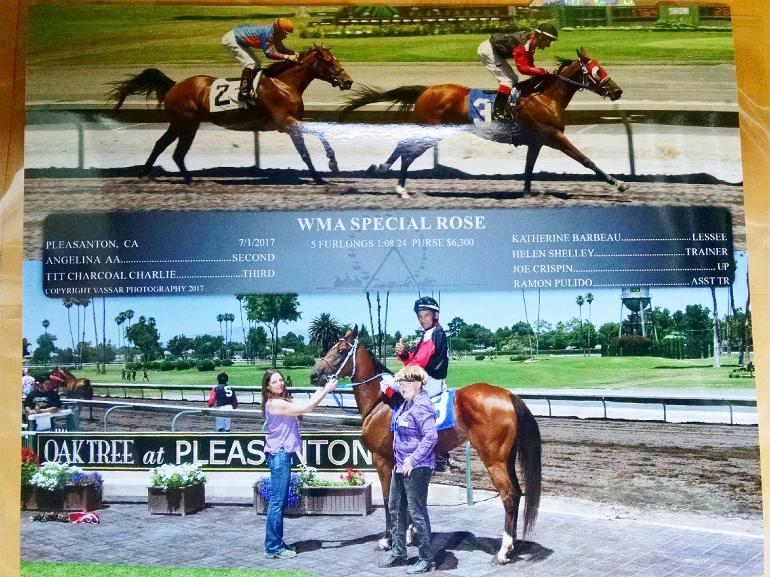 wma SPECIAL ROSE, winner 2017, by SAND TIKI SPECIAL, out of MONARCH AH daughter.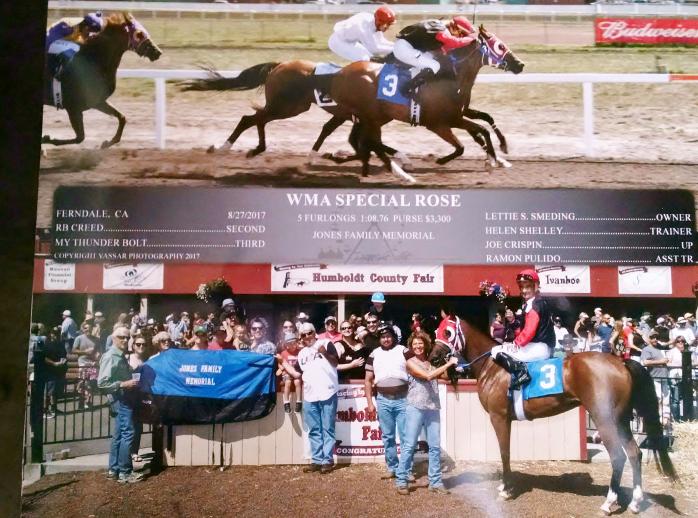 WMA SPECIAL ROSE: Her second win in California 2017! owned by Welcome arabians at time of win.
sire: SAND TIKI SPECIAL DAM: MONARCH AH daughter.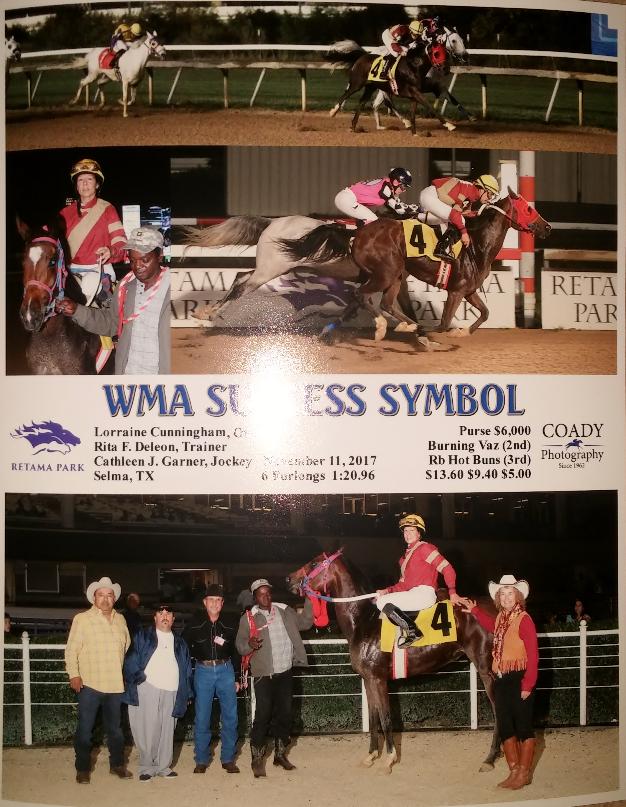 The winner of this fast and exciting race was Welcome Arabians bred trained and owned f!illy WMA SUCCESS SYMBOL! This was her second win in 2017, in the time of 120.9 for 6 furlongs.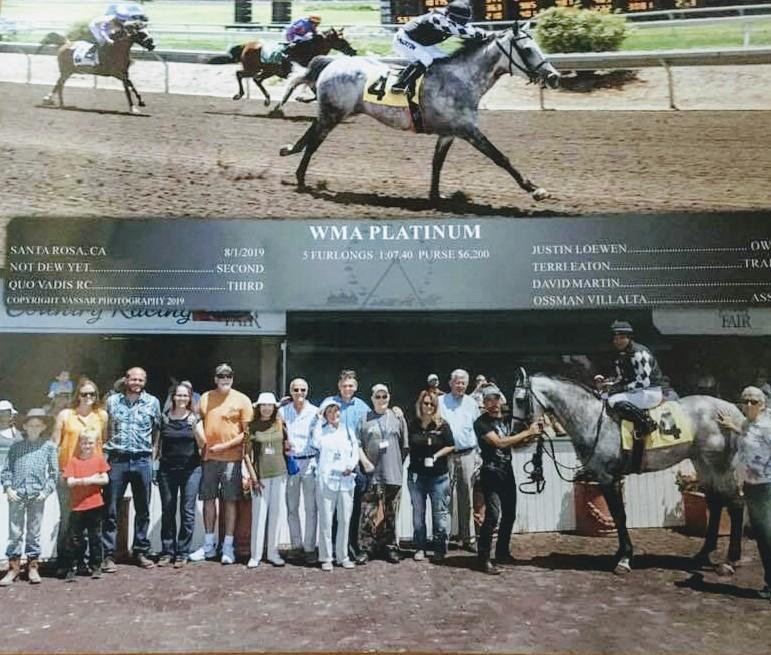 WMA PLATINUM WINS IN CALIFORNIA! out of WELCOME ARABIAN'S multi race winning mare DANCE WITH THE STAR!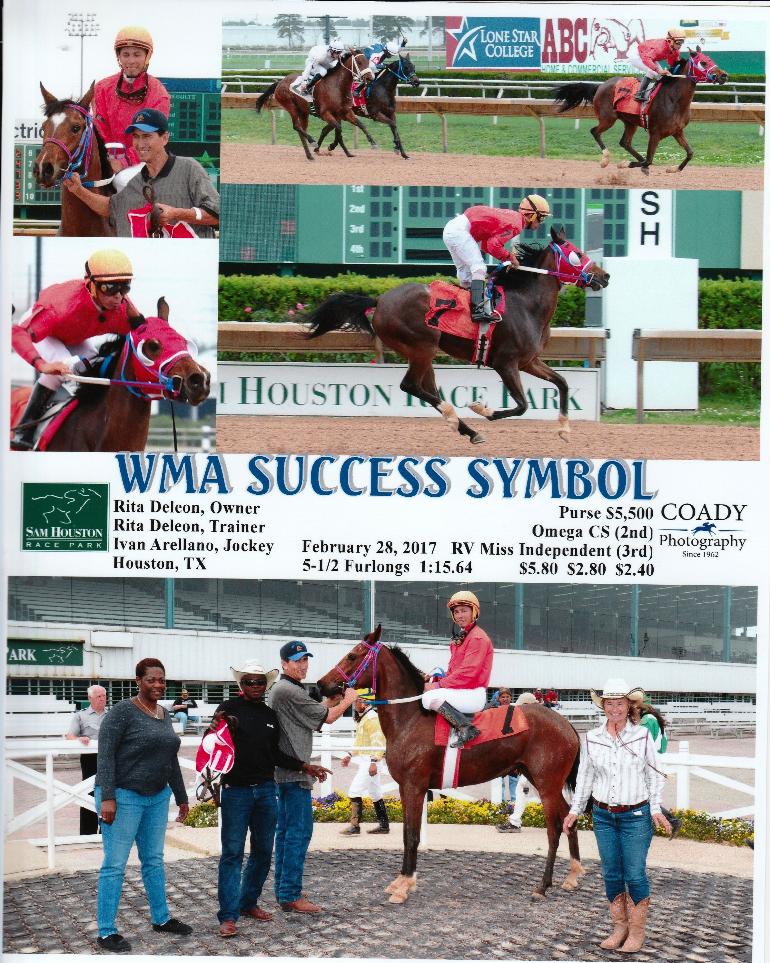 wma SUCCESS SYMBOL 2017 winner, by STATUS SYMBOL out of SWEET SUCCESS by Monarch AH, Bred and owned by Welcome Arabians.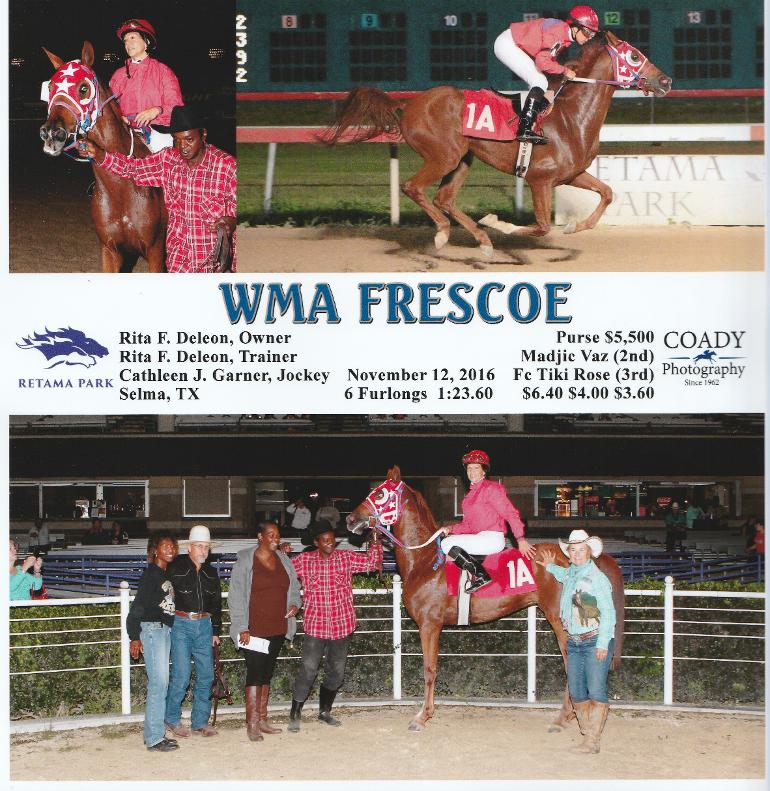 WMA FRESCOE WINNER: 2016 is by THE KENTUCKIAN, out of IBN BINT HILYURI daughter. sold and exported.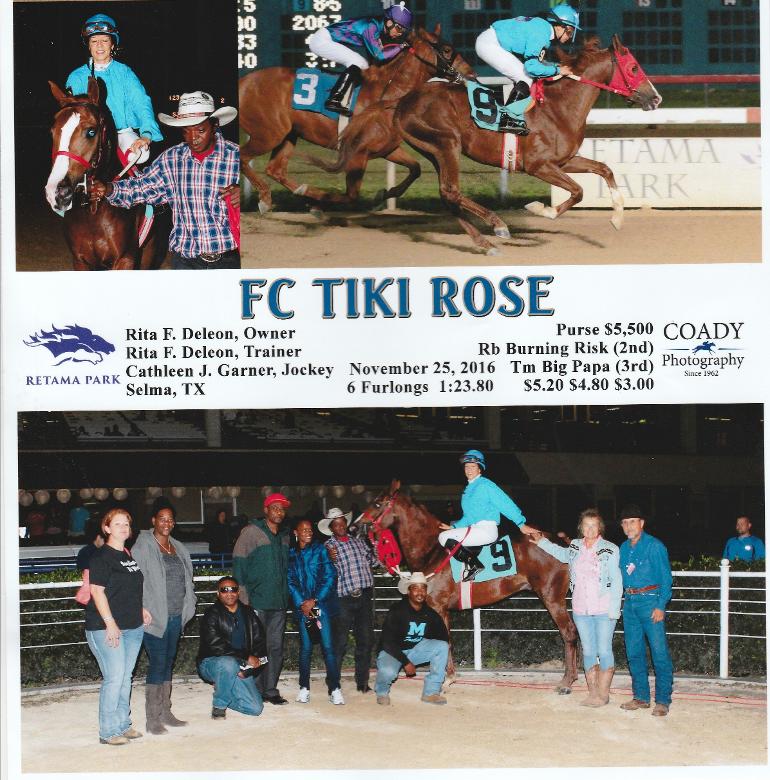 FC TIKI ROSE: winner 2016: by SAND TIKI SPECIAL, sold, exported.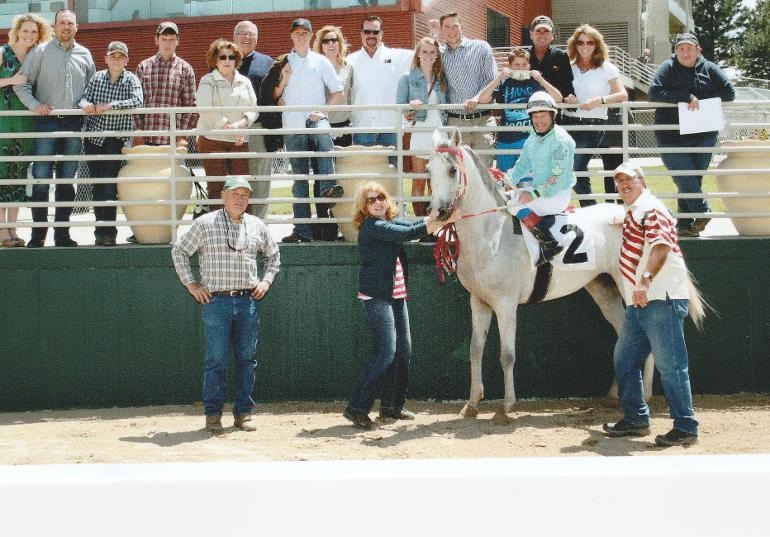 ABOVE: BABY GRAND WINS IN ARAPAHOE, 2015! Welcome Arabians presents another one of their winners!!
BAB GRAND is now one of our premier broodmares, with foals by NORPHE and KASIH on the ground!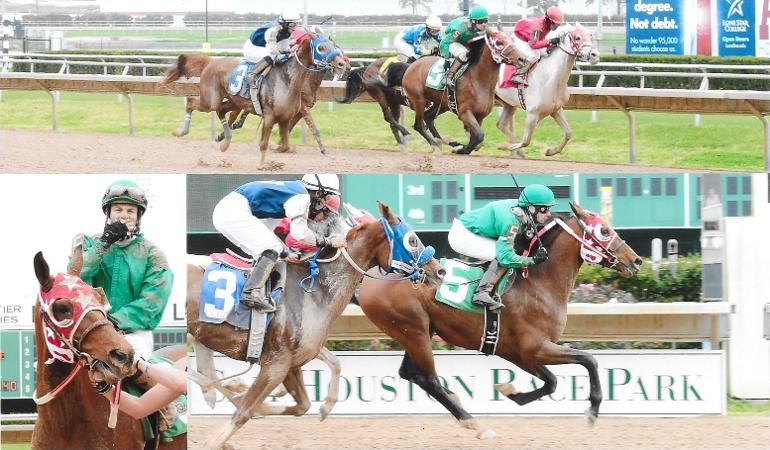 WMA FRONTIER WINS IN SAM HOUSTON RACE PARK 2015! BRED OWNED AND TRAINED BY WELCOME ARABIANS RANCH! SIRE: THE KENTUCKIAN, DAM: MONARCH AH daughter.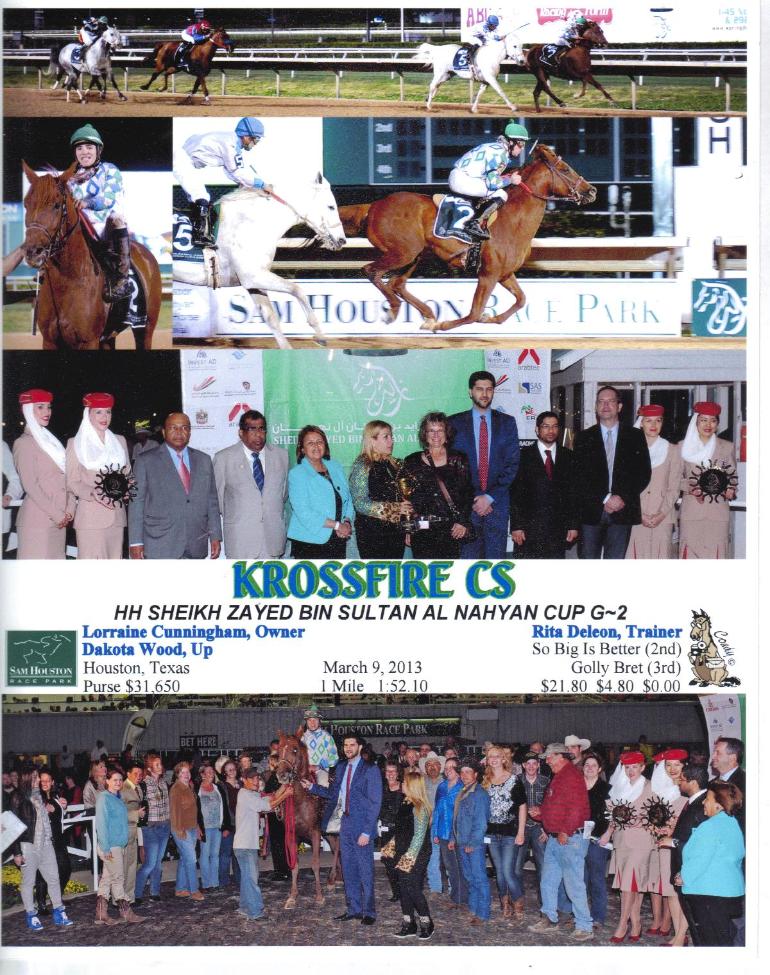 KROSSFIRE AWARDED TEXAS 4 YEAR OLD OF THE YEAR AND OVERALL TEXAS HORSE OF THE YEAR!! NOMINATED FOR THE NATIONAL DARLY AWARD FOR 4 YEAR OLD COLTS! He was owned and trained by WELCOME ARABIANS, 2013! below: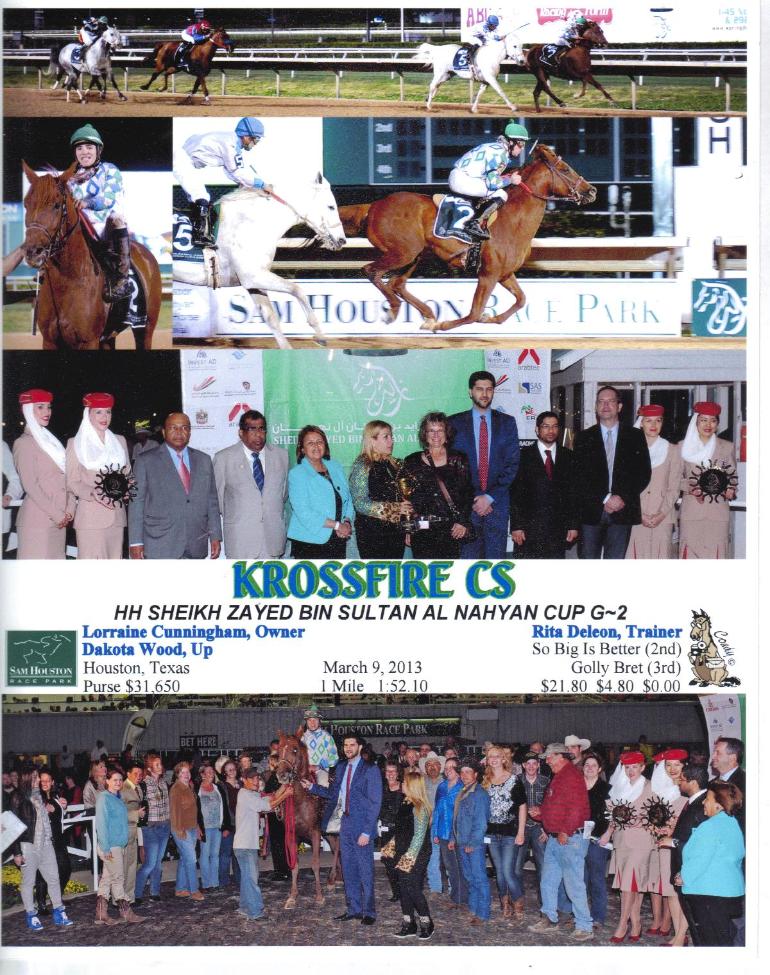 KROSSFIRE EXPLODES WITH UNEXPECTED GLOBAL WIN! Welcome Arabians owned trained, and raced this magnificent young stallion to the win at the sheiks Global Festival of racing in Houston Texas 2013, defeating Darley Horse of the Year SO BIG IS BETTER! photo above.
WELCOME ARABIANS WINS AGAIN DECEMBER 2012!! ABOVE photo taken at Retama racepark is KROSSFIRE CS in the winners circle with his teammates: right to left: Rita deLeon trainer; Jockey Alfredo Contreras; groom: Andrew; Larry deleon, owner; Ken Danyluk, friend; Valerie Lynne, friend; Roger Hoffort, friend; Kim, and Bobby Smart, excercize rider and assistant.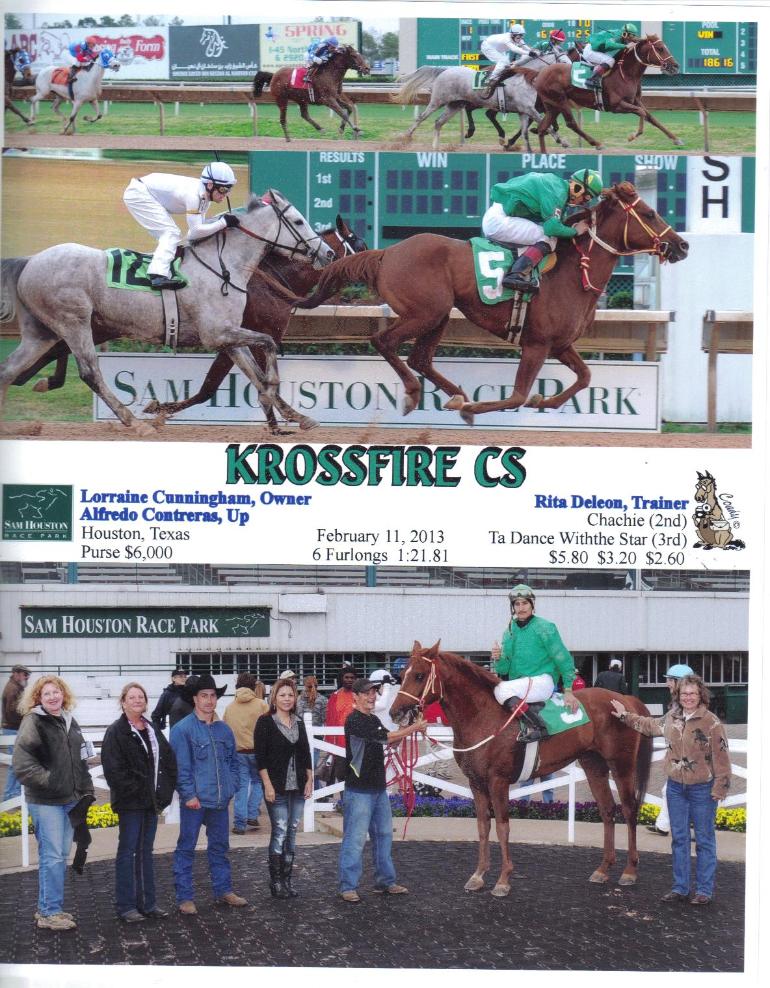 Another win at Houston in 2013! From left: Valerie Lynne, Chris Byrom, Bobby Smart, Jockeys wife, Andy Rhew, far right, Rita deLeon.
What fun it is to be in a win photo!

WMA SANDSTONE WINNER AT LONE STAR PARK OCTOBER 2012!! Now exported to Libya. His sire, THE KENTUCKIAN, chief herd sire at Welcome Arabians Ranch, had his first race winner in July 2011 in California with DIMARS BELIEVE. Then in 2012,Then it was KENTUCKY BAY, winner of the WATHBA CUP race. His next winner is is WMA SANDSTONE, winner at 7 furlongs at Lone Star Park October 2012! Second place in this same race Welcome Arabians owned and trained KROSSFIRE CS! Welcome Arabians has others for sale, related to these winners !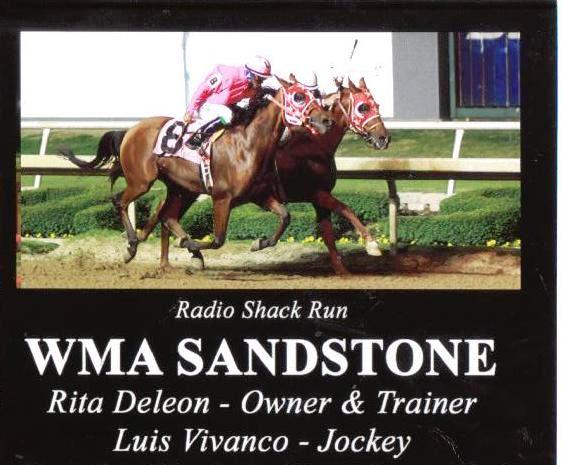 PHOTO BELOW: WMA FIRST LIGHT WINS AT SHRP BY 11 LENGTHS!! Another Welcome Arabians bred winner! This one is by Western Love, a son of MONARCH AH who has also produced track record setter! Western Love is now offered for sale!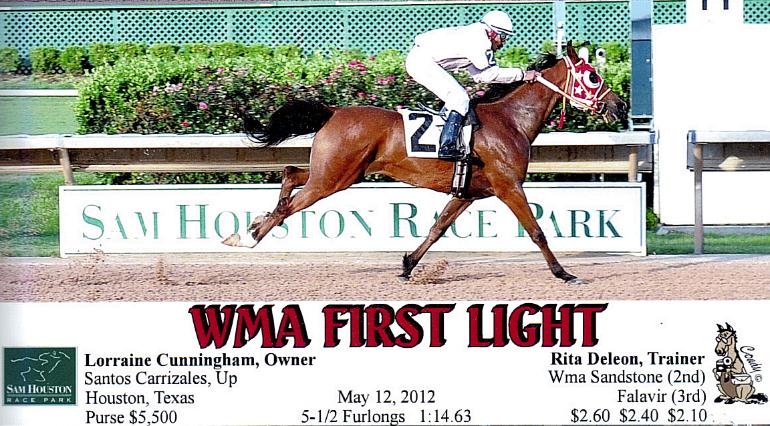 above:
A GREAT WIN BY 11 LENGTHS FOR THE four year old son of WESTERN LOVE (MONARCH AH), another sire at Welcome Arabians! wma FIRST LIGHT was bred, raised and trained by WELCOME ARABIANS!
WELCOME ARABIANS RACE WINS!!
We have received several hundred wins on horses we have trained or owned over the past 25 years, and received many trophys and awards, including DARLEY nominations, Sheiks Global Stakes, ARC CUPS, FIRECRACKER FUTURITYS, and other STAKES WINS. In addition, Rita was rated number one trainer in the US for two months in 1998. We set track records with Newscaster, wma PRIZTIN, and WMA SUGAR AND SPICE . 2013 brought outstanding wins from KROSSFIRE CS, resulting in his ,Darley nomination for 4 year old of the year, then his sale and export. We have sold and exported many horses outside the US, including race winner in DUBAI, and National Champion Endurance horse of Mexico, among others. Below are a few of our racing highlights from over the years: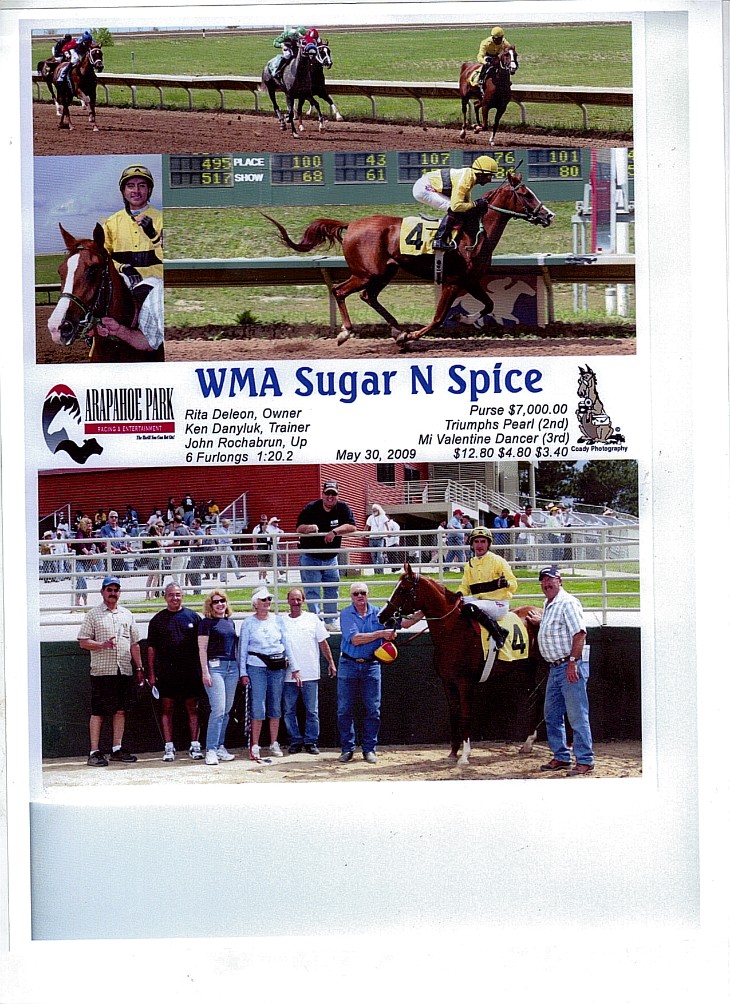 WMA SUGAR N SPICE was bred, raised and trained by WELCOME ARABIANS TO A TRACK RECORD, AND THREE WINS IN 2009! She is sired by WESTERN LOVE (MONARCH AH) , and dam is STYYX N STONES.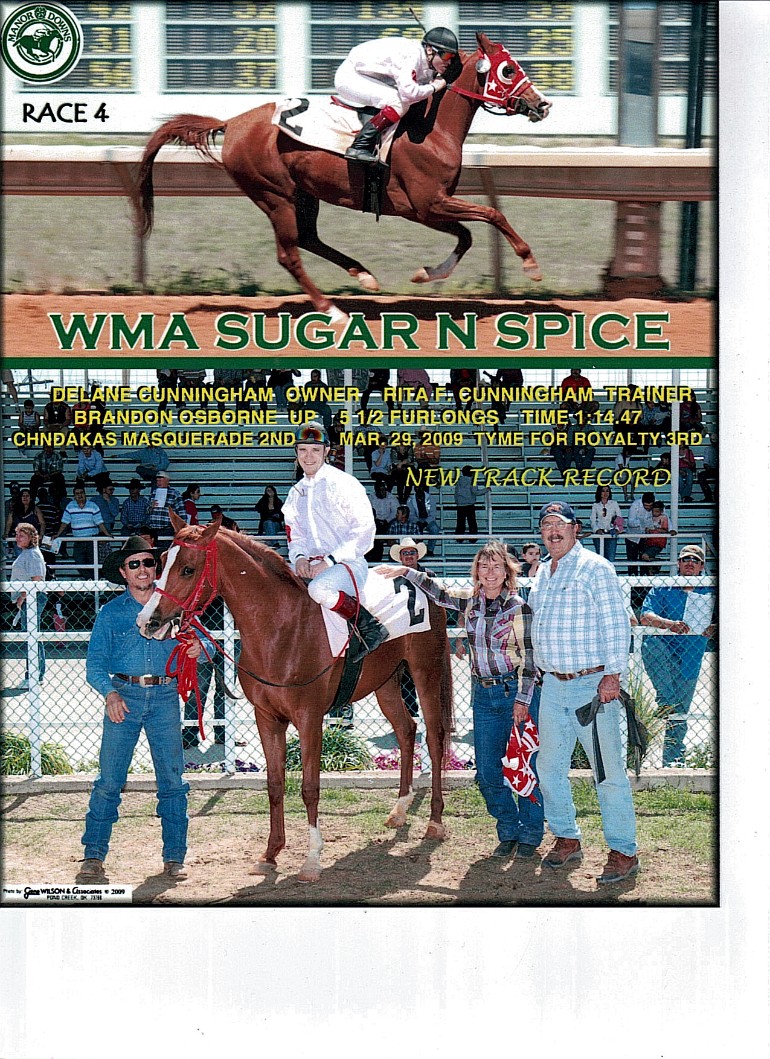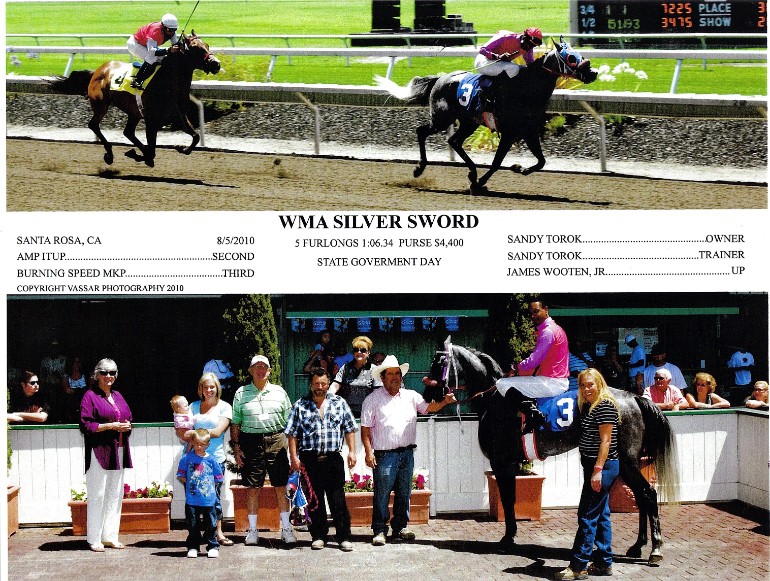 (above) WMA SILVER SWORD winning in California! He is BRED, RAISED, AND TRAINED by WELCOME ARABIANS.TRAINER SANDY TOROK ran him for us in california the summer of 2010. SIRE: GRACIOUS GOODNESS out of WMA SEA BREEZE by IBN BINT HILYURI.
(below) OH SUSANNA winning by many lengths in Sam HOUSTON RACE PARK! Besides her wins, SUSANNA also ran a very fast second place in a mile stakes race against the Darley horse of the year, DANCERS LUV ! Susanna is now a winning endurance horse!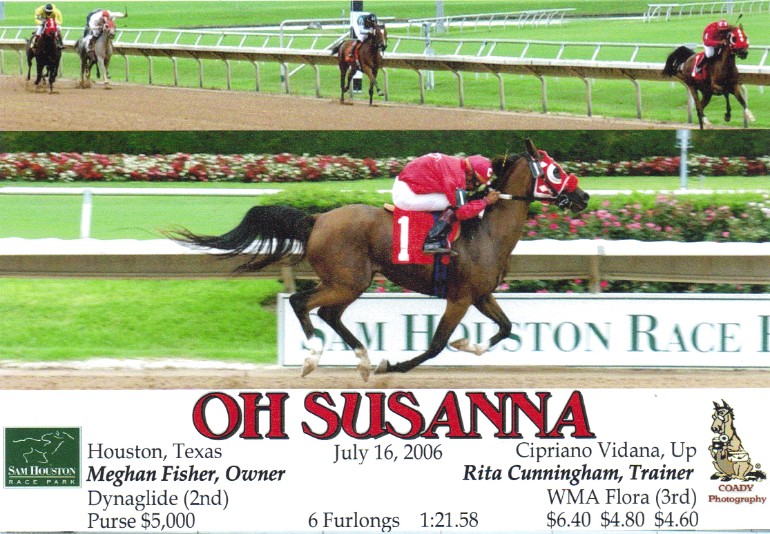 ABOVE: OH SUSANNA was race winner and stake placed, now a recent winner at 50 miles, 75 miles and 100 mile endurance races!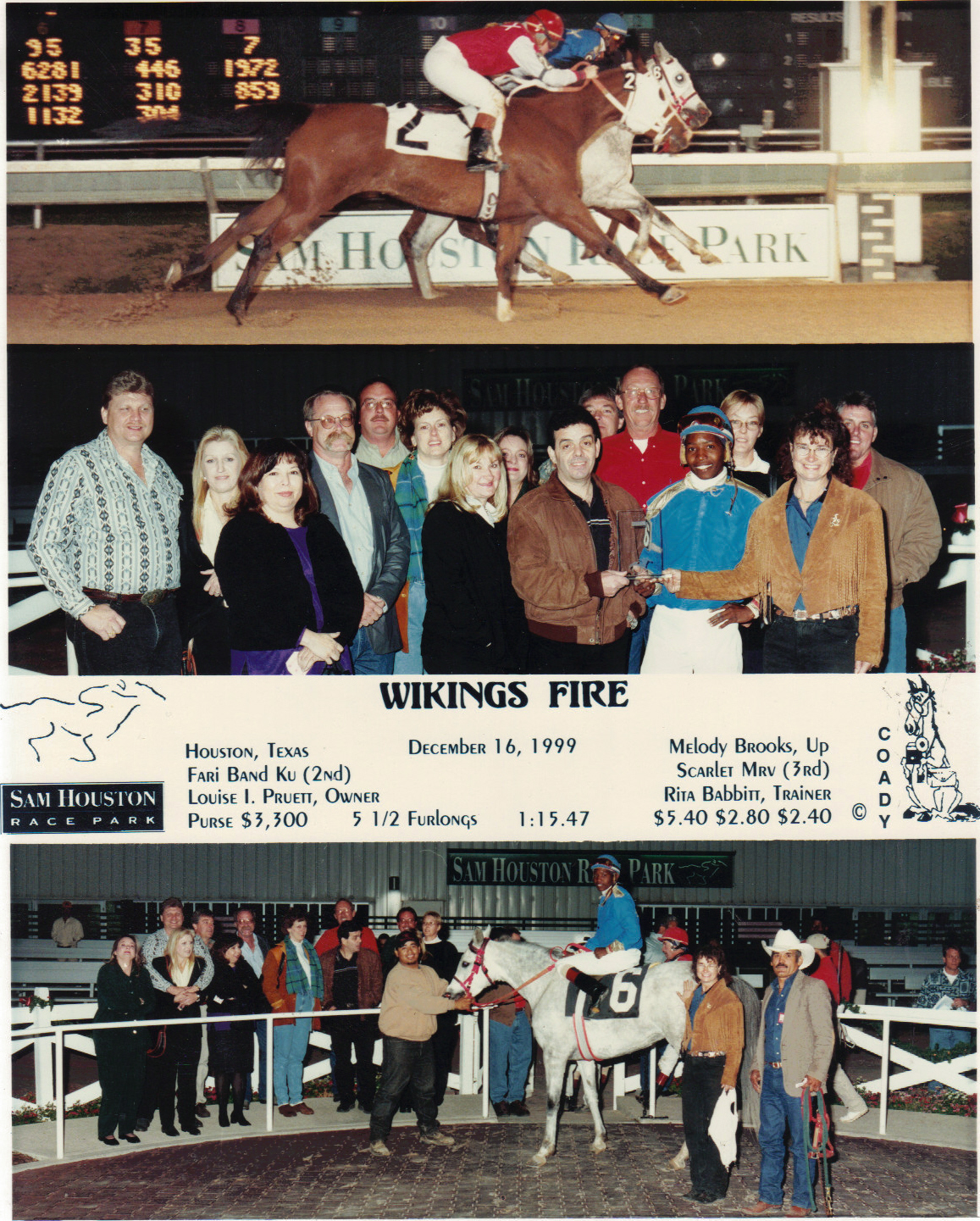 photo above: WIKINGS FIRE winner, #2 Scarlet MRV (also owned and trained by Welcome Arabians) third by a half a nose!! That was a close one! Both mares later became stakes winners! Many thanks to my faithful friend and jockey, Melody Brooks!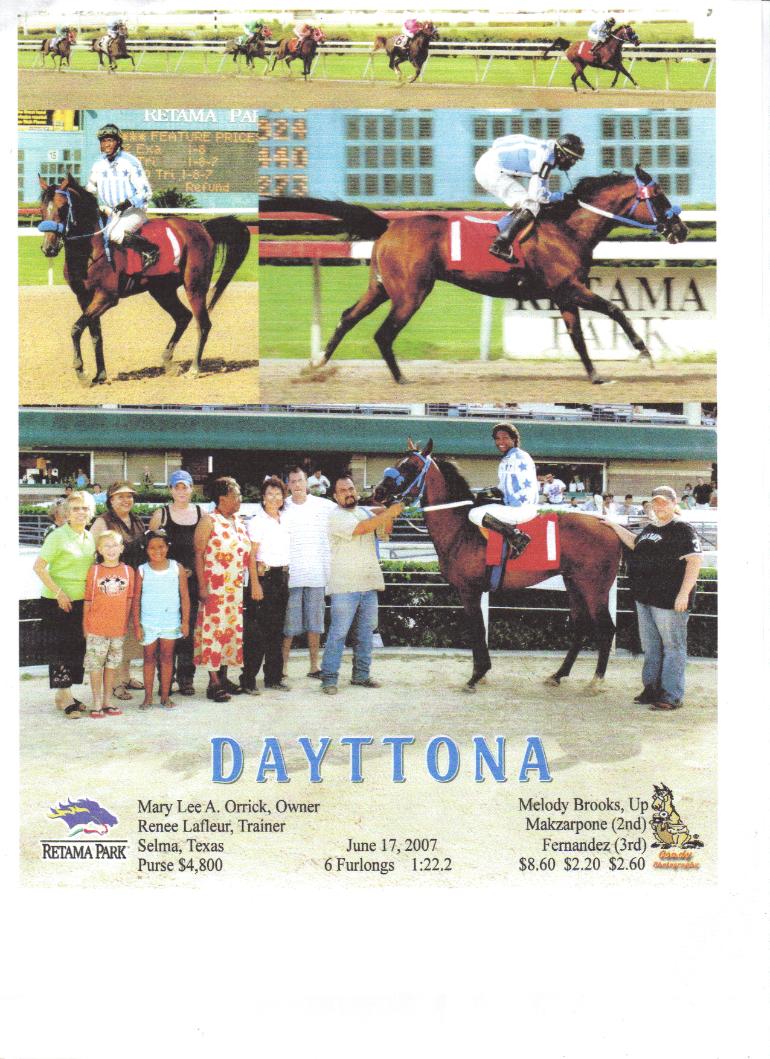 above: DAYTTONA was bought by Welcome Arabians as a yearling and raced successfully over several years while leased to different trainers and stayed sound through many races.


(above) WIBWILLCA winning the SWEETHEART STAKES at SAM HOUSTON RACE PARK, TRAINED BY WELCOME ARABIANS! She later went on to become DARLY HORSE OF THE YEAR! We had a lot of fun winning with this great mare!!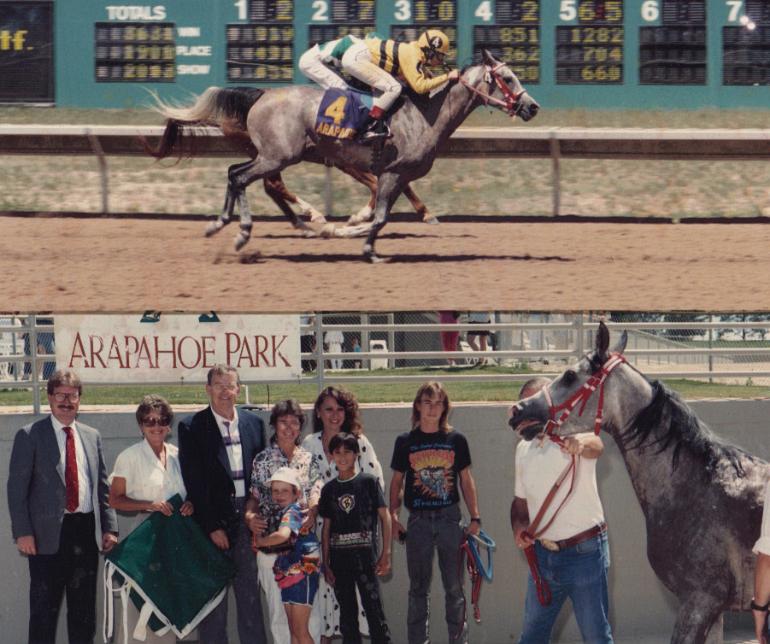 above: WMA RACHAEL WINNING AT ARAPAHOE PARK! This mare won the FIRECRACKER STAKES at 6 furlongs, and the ARC JUVENILE CUP at one mile as a three year old: nominated twice for a Darly award, she won over $80,000 before being sold and exported to the Middle East, where she won again in Dubai. She was bred, raised and trained by Welcome Arabians! Check out my soon Obie in this photo!!He wanted that trophy!!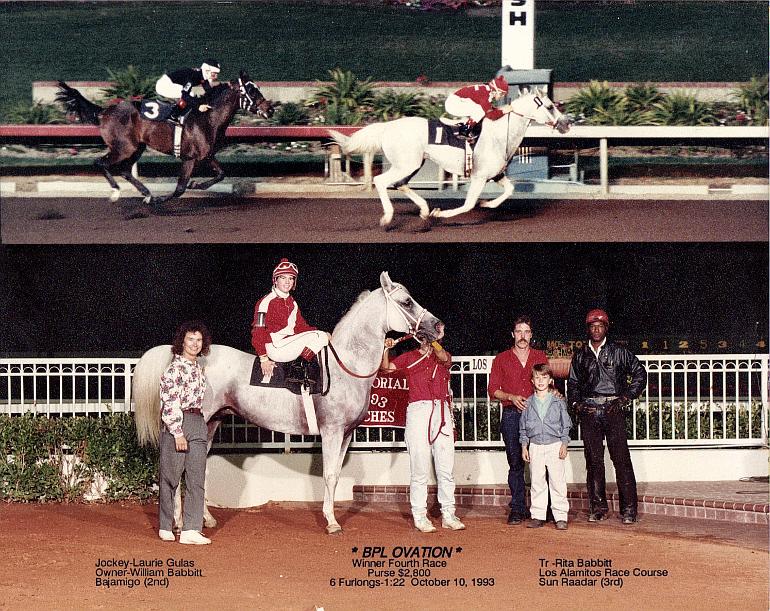 BPL OVATION: VERY PROUD WIN: We had campaigned this pure Polish son of the legendary BANDOS PASB in halter during the 80's and he had many halter wins and championships. We wanted to prove the entire quality of this breeding as did the Polish, and proved it by winning at racing as well! At the time, the show people thought we were crazy risking this valuable stallon at something like racing! He retired sound, produced race and halter winners, and we now continue his heritage through his daughter wma FLORA in our broodmare band.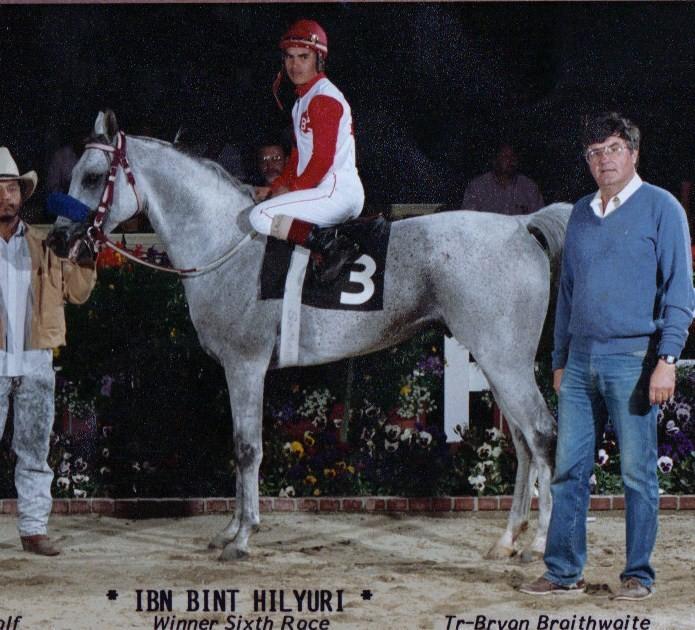 Racing back in the 1990's in Los Alamitos California was and experience we'll never forget!~ Many great horses and dedicated trainers competed there and elevated the awareness of racing Arabians. We remember training next to Billy Lewis, Brian Braithwait , Russ Reagan, Phil Saxter, John Burger, Yantzy Carter, Felix Payne, Danny Gharrett, and many more that helped build Arabian racing. The above phto is of of one of the best Arabians raciing during that time: IBN BINT HILYURI ended up with career record of 72(22-12-12) and actually had a few more wins, due to the methods of record keeping in those days, some of his wins were not officially recorded. we had IBN from his retirement to stud until his death, raced many of his offspring to wins, and maintain several of his daughters in our broodmare band, who continue to produce sound winners!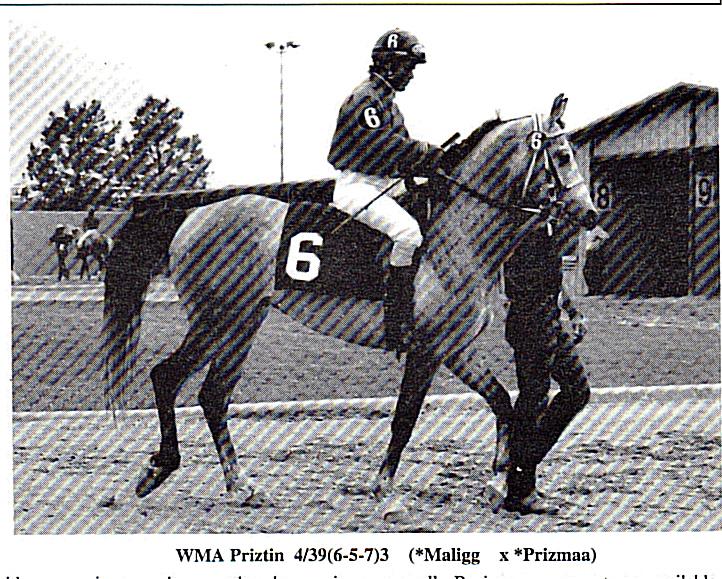 Our first really good stakes horse! He set a track record in Canada of a mile in 1:48 way back in the early nineties, ran second in the longest stakes race (1 5/8 mile) in the only Arabian meet in Hollywood Park! He often ran against Sueade (36 wins) National champion racehorse of Canada, and defeated him at Arapahoe Park in the 1 1/8 mile Cobra stakes. PRIZTIN was also one of the few to race at Bluegrass downs, Paducah Ky, where he missed winning the Gold cup by a nose! We have his daughter, wma Tropical in our broodmare band.
A PARTIAL LIST OF RACING WINNERS (88) bred by or trained by WELCOME ARABIANS, RITA DELEON:(All these horses have won at least one race, many have won many races- 1990- 2017:

WMA SPECIAL ROSE WMA SUCCESS SYMBOL

FC TIKI ROSE WMA FRESCOE BABY GRAND

KROSSFIRE CS WMA SANDSTORM
WMA FRONTTIER BILLY JAX
WMA SANDSTONE WMA VOYAGER
WMA FIRST LIGHT SWEET CHEEKS
WMA SILVER SWORD TAINT LOVE GRAND
WMA SUGAR AND SPICE WMA SWEET SIOUX
GOODNESS GRACIOUS WMA ZEBULON
WESTERN LOVE FERNANDEZ
IMAGINE THAT MA STORMCHASER
NEWSCASTER WMA ALOOF
WMA ZACCHAEUS WMA TELSTAR
WMA PRIZTIN WMA TELEPAThy
cm BIG EASY WMA MONTANA MAN
WMA CHANTICLEER WIBWILLUCCA
WMA RACHAEL WMA KANNSAS
WMA SO FINE TIKIS BAY DUST
TIKI BANDALERA BPL PIERRKARTDAWN
TP FEATHER WMA FORWARNED
CALVARO WMA FOREIGNER
WMA KARLA DAYTTONA
ROMANTICISM CHECKMATE ERRLIS
BPL OVATION WMA RADIANCE
WMA SOLOMANS SONG WMA TELSTAR
WIKINGS FIRE MIZ WIKING
DWA LANCERS DWA LOUIS MARTINI
SCARLET MRV SWEEET SUCCESS MA
WMA RUSH HOUR DESTINNEE
WMA SOUTHWESTERN WMA LIGHTFOOT
WMA LOTTO WMA HOLY FIRE
WMA RUSH HOUR MSA STARRUNNER
HIGHNOON ECLIPSE WMA HURRICANE
WMA PIRATE SAMBUCA TIKI KU
RASFADJUR CN LOTUNE
WMA VOYAGER ABHAJAS COMET
HANDSOME SAM WMA RESPECT
WMA KARLA FS ZOYA
WMA AMULET WMA CYRUS
WMA RACHAEL MAGNIFICYT
MY VANITA HOLIDAY SERENADE
SUNDOWN TOPGUN OH SUSANNA
WMA RADIANCE MIZ ELLIE
SWEET DREAMS WMA ARROWSTAR
PRAYER WARRIOR