WMA FRONTIER WINS! Son of THE KENTUCKIAN (by BURNING SAND) bred by Welcome Arabians. He battled for first with our mare BABY GRAND, (above photo, light gray)and prevailed!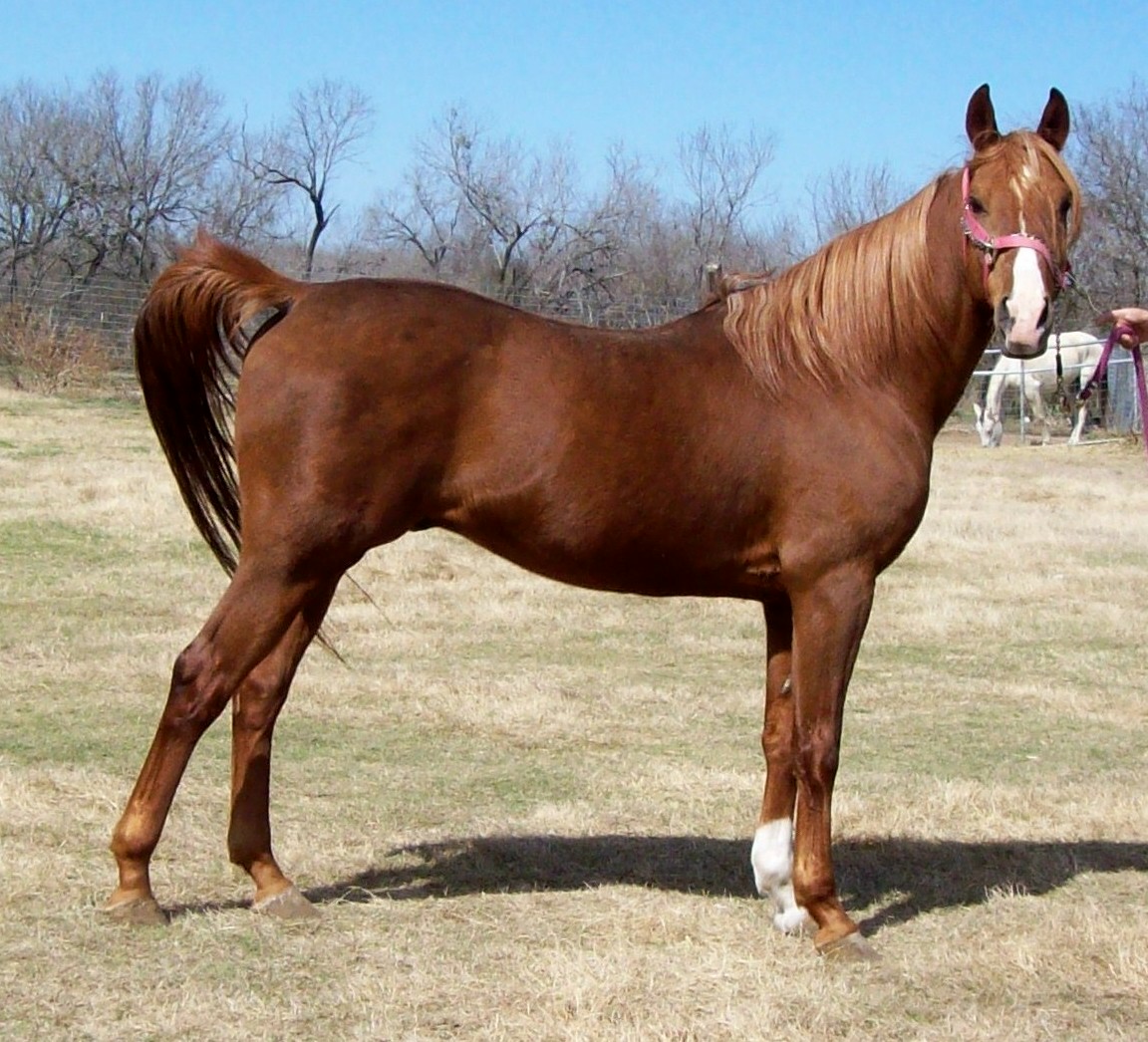 (Above)REFERENCE SIRE for many of the race prospects: THE KENTUCKIAN, By BURNING SAND out of AMENN by ZT ALI BABA. For more information on him click on our "STALLIONS" page!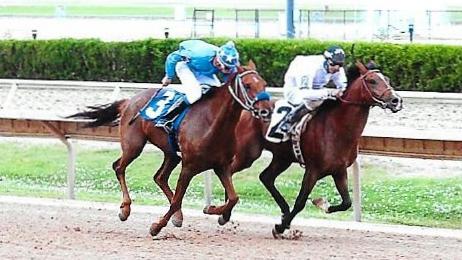 WELCOME ARABIANS WINS AGAIIN! wma SANDSTORM (above) wins at SAM HOUSTON RACEPARK! "STORMY" is a five year old gelding sired by THE KENTUCKIAN, and out of a MONARCH AH daughter! SOLD! We have his 2 year old brother for sale, "SPARKS A FLYING".
above: wma TITUS: Two year old colt by THE KENTUCKIAN, out of daughter of wma PRIZTIN (black type stakes winner, known for winning at one mile or more). $4000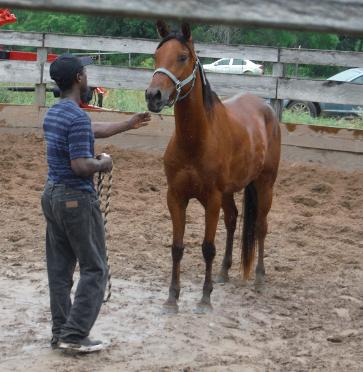 above: wma QUEEN KANDICE: 2011 daughter of KADOR DE BLAZIET, out of WIKING daughter. Both parents are top quality race horses, making her pedigree one for competition, whether its racing or endurance! FOR SALE!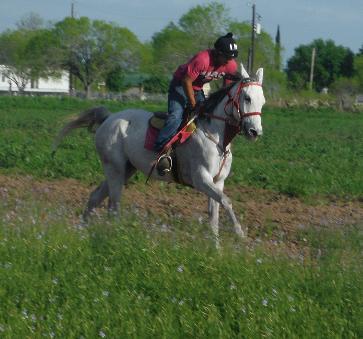 above: FLEUR DE LIS gray 4 year old mare by THE KENTUCKIAN, out of IBN BINT HIYURI daughter, 15 hands, still growing. Now is galloping on track, ready to begin speed works! Good race prospect! $7,500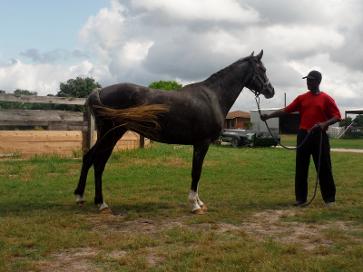 GINNY: Three year old filly by OMAN DE BLAZIET X MONARCH AH daughter. Big and correct! Racing lease/parnership available!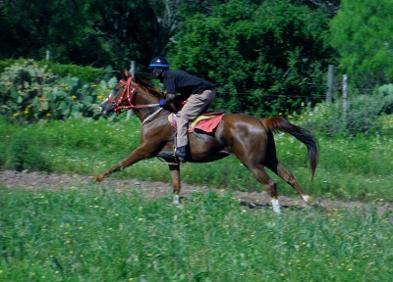 wma KENTUCKY TIKI galloping. A futurity filly for sure! by THE KENTUCKIAN, out of TIKIS DESTINY. $10,000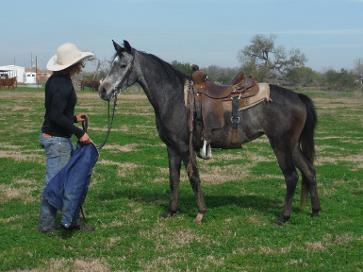 wma FANTASTIC: 4 year old filly, now race trained, showing lots of racing potential: sired by SAND TIKI SPECIAL (BURNING SAND) out of MONARCH AH daughter, awesome pedigree! Racing partnership available! for sale $6500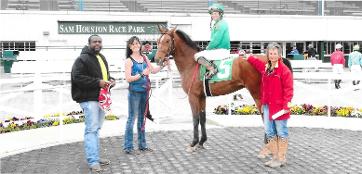 Above photos: WMA FRONTIER: WINNER MARCH 2 AT SAM HOUSTON RACE PARK! Sired by THE KENTUCKIAN (BURNING SAND) X MONARCH daughter!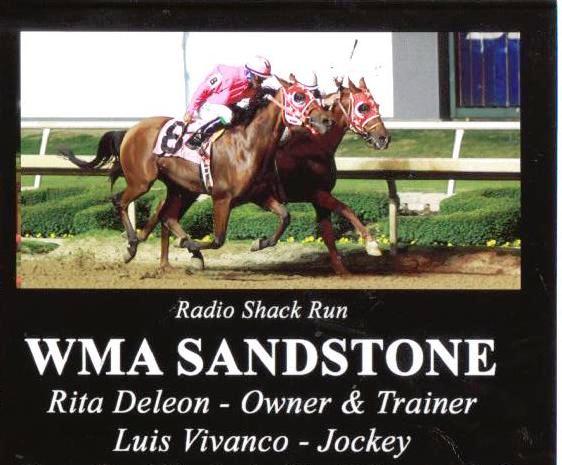 Above: REFERENCE PHOTO: WMA SANDSTONE( by THE KENTUCKIAN)and KROSSFIRE CS fight for first and second place at Lone Star Park! Both were owned, trained, sold by Welcome Arabians, sold and exported to different countries! We have a 3/4 brother to Sandstone for sale, WMA ABLAZE, age 2.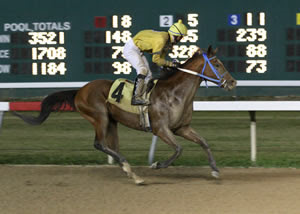 Son of THE KENTUCKIAN winner of the TEXAS DERBY!! Owned by Chris Byrom, this colt won going 1 1/16 miles!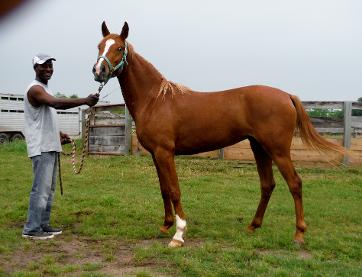 FANCY FAYE three year old filly by The Kentuckian x race winning Wiking daughter. In training, for sale. $7,500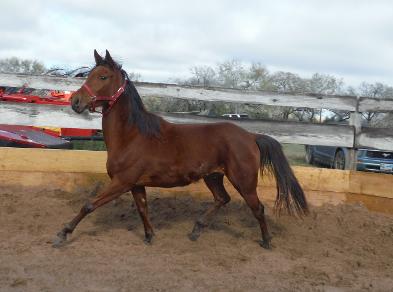 KADOR DE BLAZIET daughter! wma QUEEN KANDICE: a spectacular mover! She is well broke to ride, gallops on track or goes on trails! $4500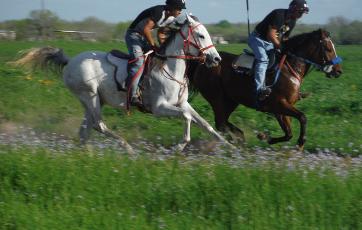 photo above wma FLEUR DE LIS, known as "LILY". gray 2011 filly is now in race training, showing speed and race potential! Sired by THE KENTUCKIAN X IBN BINT HLYURI daugher. $7500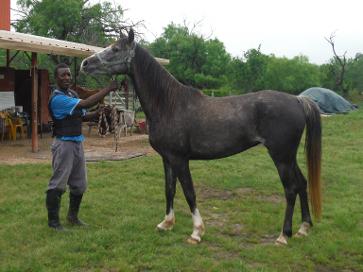 GINNY B: Three year old gray filly by the French sire OMAN DE BLAZIET! Racing partner wanted! shows good size and potential for a futurity filly this fall!! Her sire is known for long distance, her dam for speed--a winning combination! SOLD!!
NINE TWO YEAR OLD COLTS for sale!! Some for racing, some for endurance, and some for pleasure and trails! email for more information or click on sale list at bottom of page!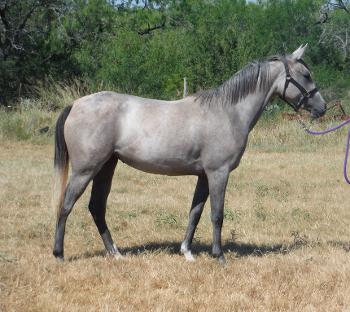 ABOVE: wma LOVE DANCER: three year old filly, broke to ride, ready to finish for distance or racing! Sire: WESTERN LOVE (MONARCH AH), X Ibn Bint Hilyuri daughter. BOTH sire and dams sire have produced race and endurance winners. SPECIAL RUN OUT TERMS AVAILABLE! $3800.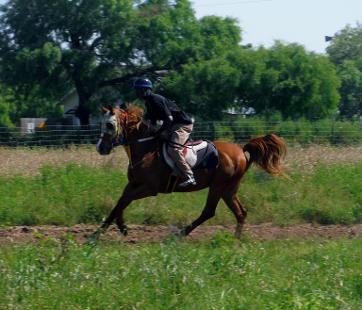 above: TEXAS RANGER: Now in race training! three year old gelding by WESTERN LOVE! He is showing speed and desire already--he's a natural! Heres our futurity gelding prospect!!