NEW complete sales list! scroll down, view the photos, then click on "sales list" at the bottom of this page!
RACE AND DISTANCE HORSES FOR SALE! See photos and videos below.
2015 Three year old FILLY RACE PROSPECTS ( photos below, more coming soon!):
call Rita for more information: (210) 381-0003 or E-MAIL : ritaandlarrydeleon@gmail.com or go to Contact us page.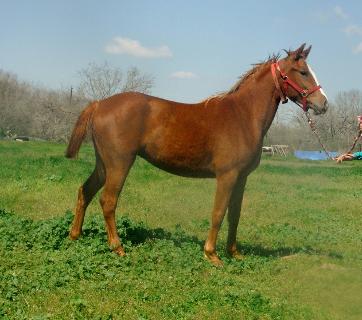 WMA OPERETTA:Three year old filly in 2015, fresh out of pasture and ready to start training. Already 15 hands, she shows size, stride, and racing potential! Her sire is THE KENTUCKIAN (BURNING SAND,her dam is a pure Polish MONARCH AH daughter! FOR SALE.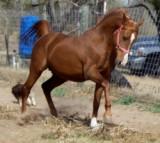 (Above)REFERENCE SIRE for many of the race prospects: THE KENTUCKIAN, By BURNING SAND out of AMENN by ZT ALI BABA. For more information on him click on our "STALLIONS" page!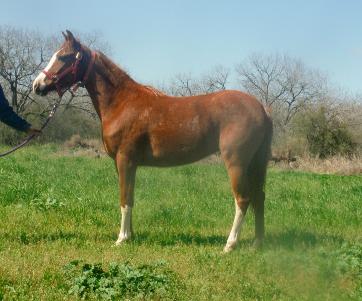 WMA PRIMROSE LANE: Big three year old filly with lots of chrome and some roaning! by THE KENTUCKIAN (BURNING SAND), out of a MONARCH AH daughter!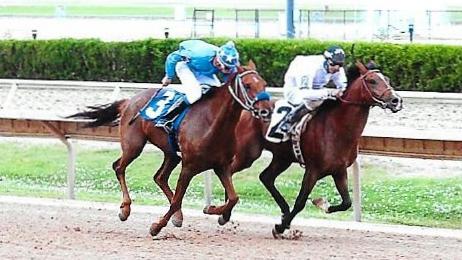 WELCOME ARABIANS WINS AGAIIN! wma SANDSTORM (above) wins against 9 horse field in Sam Huston race Park April 24, 2014! "STORMY" is a five year old gelding sired by THE KENTUCKIAN, and out of a MONARCH AH daughter! He is for sale!
above photo: wma SANDSTORM, FOR SALE! race winner, sound, gelding, in condition! $4,000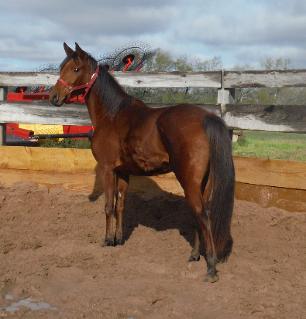 above: wma QUEEN KANDICE: 2011 daughter of KADOR DE BLAZIET, out of WIKING daughter. Both parents are top quality race horses, making her pedigree one for competition, whether its racing or endurance!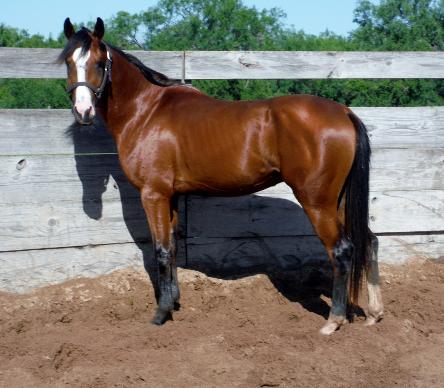 above photo: Quite possibly our best racing prospect! WMA GRAND SLAM:big 2011 gelding in training, sire: THE KENTUCKIAN, (Burning Sand), dam, TAINT LOVE GRAND, race winner by MONARCH AH. 3/4 brother to SANDSTORM race winner above. FOR SALE. $5,500 Race and endurance prospect.
NINE TWO YEAR OLD COLTS for sale!! Some for racing, some for endurance, and some for pleasure and trails! from $1,000 to $2500. halter broke. email for more information or click on sale list at bottom of page!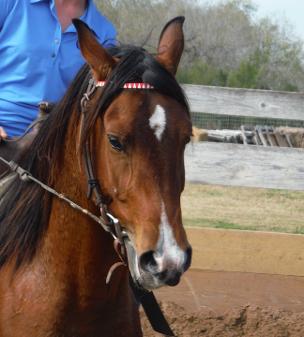 above photo: wma THE TEXAN, by THE KENTUCKIAN, 2011 gelding, gentle, well broke.Good on trails. He has the Arabian look and performance ability! $3500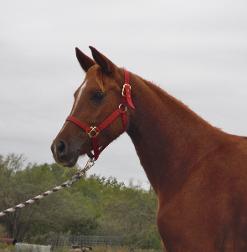 above photo: WMA OASIS: Big but typy filly by KADOR DE BLAZIET, out of race winning MONARCH AH daughter, long stride.Now in training! $8,500.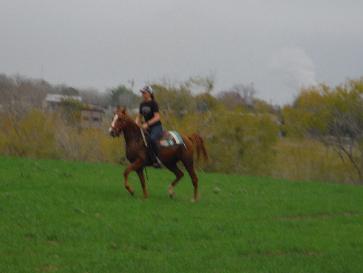 WMA SOUTH SEAS says "Lets go 50 miles!" endurance prospect, 4 year old mare.see more on endurance page. SALE PRICE $2500!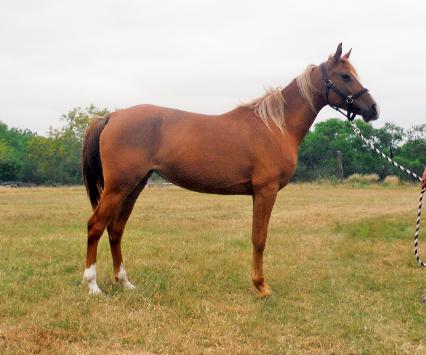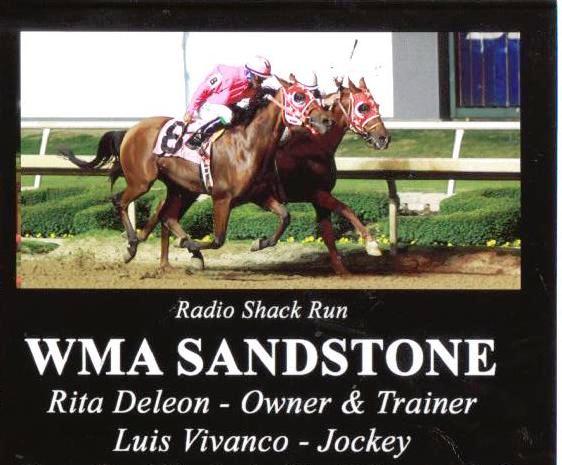 Above: WMA SANDSTONE( by THE KENTUCKIAN)and KROSSFIRE CS fight for first and second place at Lone Star Park! Both were owned, trained, sold by Welcome Arabians, and exported to different countries!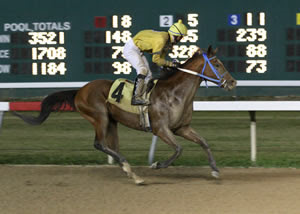 Son of THE KENTUCKIAN wins the TEXAS ARABIAN DERBYI going a mile and a sixteenth! congratuLatins to BILLY JAX!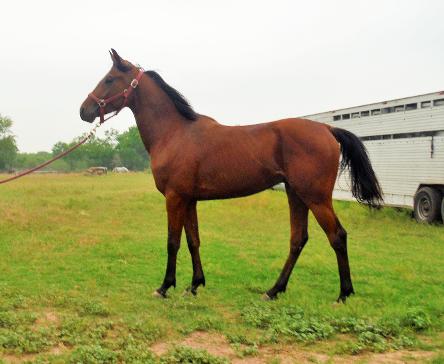 above: wma DESTINATION: Barely missed first place, taking a second place racing in California- BY THE KENTUCKIAN, out of a stakes placed MONARCH AH daughter, DESTTINEE. FOR SALE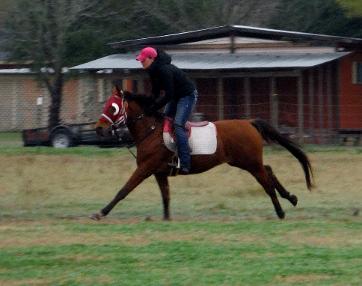 photo above: wma KINGDOM COME, 4 year old stallion, galloping. Now racing at SHRP, Texas.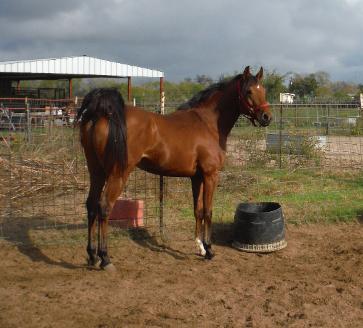 photo above: wma KINGDOM COME:
Sire: THE KENTUCKIAN, dam: race winning Monarch ah daughter. Correct conformation, good legs, sound, good disposition. Can be ridden English or Western, both track and trail experience!~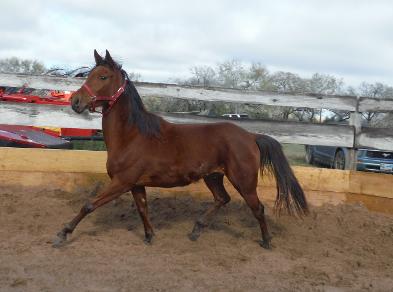 wma QUEEN KANDICE: a spectacular mover! She is well broke to ride, gallops on track or goes on trails! $4,500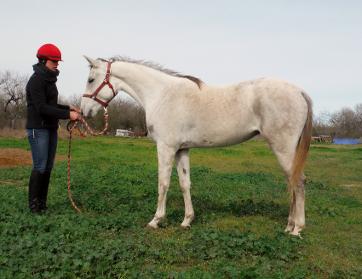 photo above and left: wma FLEUR DE LIS, known as "LILY". gray 2011 filly going well under saddle and ready for you to finish for race or endurance! Sired by THE KENTUCKIAN X IBN BINT HLYURI daugher. $5500
above video: FLEUR DE LIS, "LILY" in training. Showing ability to race!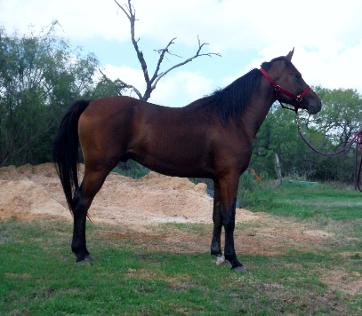 above photo: THE TEXAN: coming 4 year old colt by THE KENTUCKIAN, Good distance prospect.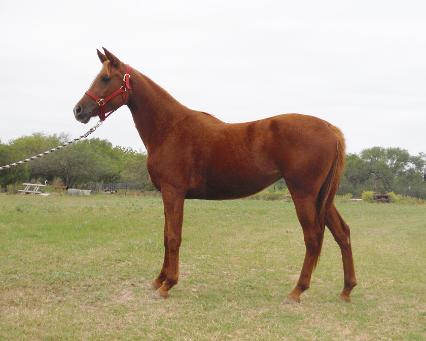 WMA OASIS: Tall four year old filly by KADOR DE BLAZIET, in training, and for sale. Excellent race prospect!
(above) WMA DOMINO: 2011 gelding, excellent race or distance prospect, in training. Sire: THE KENTUCKIAN, by BURNING SAND, dam: pure Polish WIKING daughter! $2500
photo left:.wma SOUTH SEAS: 2011 filly by THE KENTUCKIAN out of IBN BINT Hilyuri ( 22 wins racing) daughter, dam of race winner wma SILVER SWORD! Trained on trails, endurance potential. photo below.
NEW SALE PRICE $2500!