WELCOME ARABIANS TRAINS HORSES FOR CLIENTS AS WELL AS OUR OWN HORSES! we also rent stalls and use of facilities to other trainers!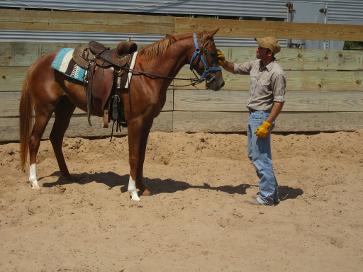 Basic training in the round pen consists of building trust. wma Red Sand and Joel.
WMA WHITE SANDY Learning to stand tied.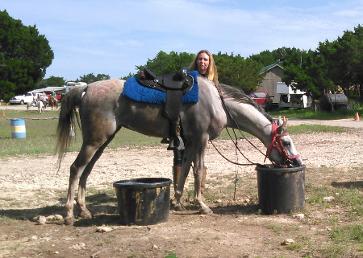 FIRST RIDE, FIRST PLACE! WMA FLORES and Stacey Ellerbe checking in for their win at the OLD GLORY ride.
above: Our Endurance training program resulted in a second place for wma FANCY FAYE, now exported for endurance racing!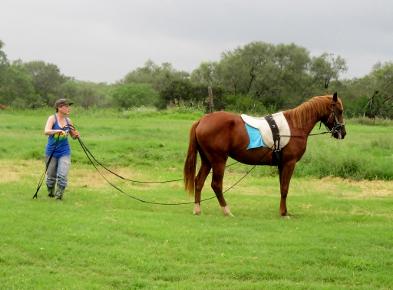 above: beginning basic training with WMA RIO BRAVO. They are started the same, race or endurance.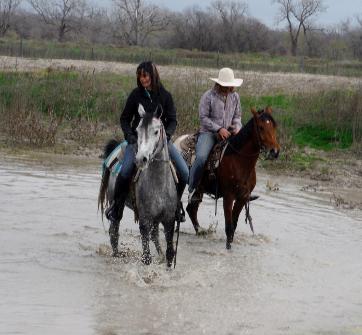 We can accustom the young horses to real trail riding and water crossing at our ranch
WELCOME ARABIANS IS NOW EXPANDING OUR TRAINING AND CONDITIONING PROGRAM FOR ENDURANCE RIDING, AND ARE NOW OFFERING MANY GOOD ENDURANCE PROSPECTS FOR SALE!
Welcome Arabians Race training Program results in many wins! We won the Sheiks Global Flatracing Festival open stakes race with KROSSFIRE in Houston! (photo below)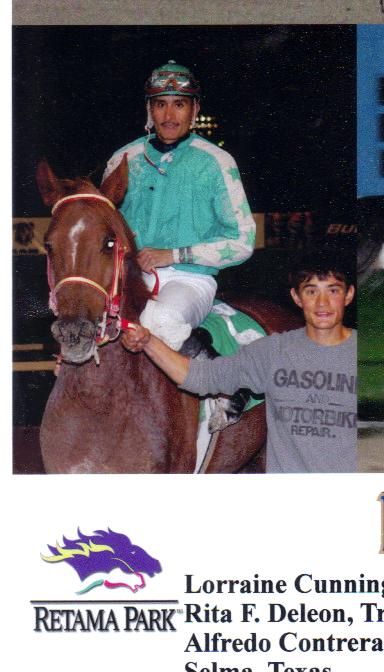 KROSSFIRENCS, ABOVE: DARLEY NOMINEE FOR 4 YEAR OLD OF THE YEAR! AWARDED TEXAS HORSE OF THE YEAR!! We owned and trained KROSSFIRE !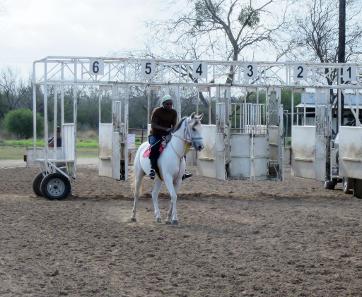 RACE TRAINING IS OUR SPECIALTY!! We have a 5/8 mile track, liscenced trainer, excercize riders, 27 stalls, and equipment! We also can rent you stalls and use of facilities to do the training yourself!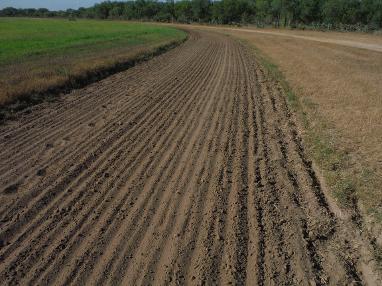 Our informal on-ranch excercize track makes training less stressful for the horse and rider alike! We are 15 minutes from a good railed 5/8 mile match track, and 35 minutes from Retama Park, where we take the horses for official workouts>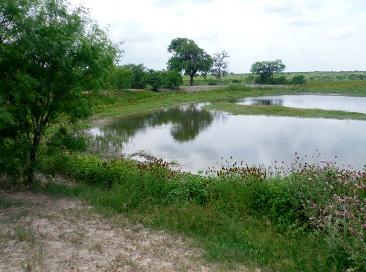 Gods Beauty! We introduce the young horses to riding in some of our scenic pastures!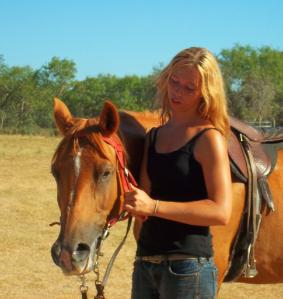 Patience and kindness go a long ways! Re-training wma RADIANCE, a race winner, resulted in a 100 mile endurance champion!! See our "endurance" page!
also, the younger horses that have been trained and conditioned for endurance can successfully transfer to race training without as much time and money spent for on- track training!!